As major international powers grow more vocal in their calls for peace, this weekend witnessed a severe escalation in fighting in Armenian-dominated Nagorno-Karabakh region this weekend. 
Azerbaijan and Armenia have now entered their ninth day of war in the disputed border area, and there's no indication it will cease anytime soon as tragically hundreds have been killed – possibly up to thousands according to conflicting war zone reports – many of them civilians who have suffered the brunt of shelling in Nagorno-Karabakh.
NATO Secretary General Jens Stoltenberg, meanwhile, has urged an immediate cessation of hostilities. "We are deeply concerned by the escalation of hostilities, urge sides to immediately cease fighting and find a way forward towards a peaceful resolution," Stoltenberg said in a briefing Monday.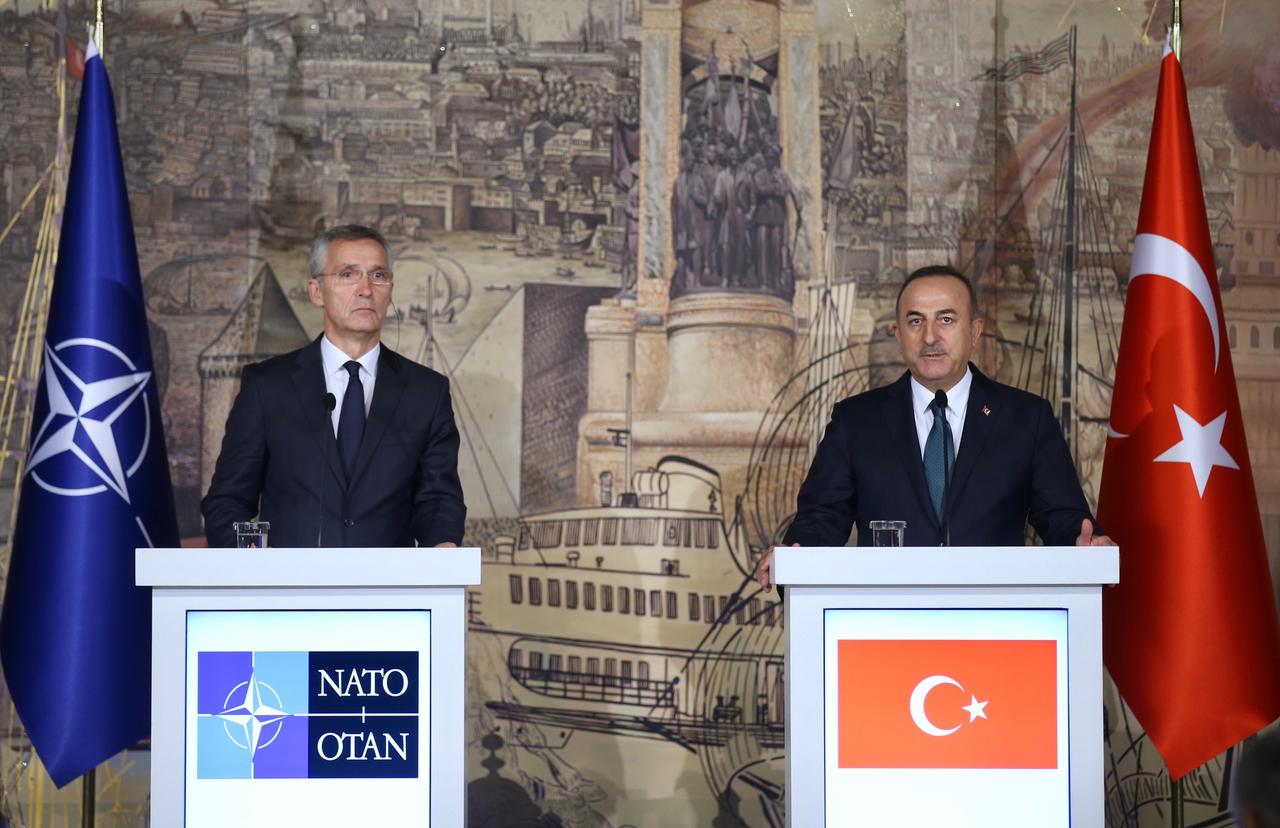 But in an appeal sure to rile Yerevan, the NATO chief called on Turkey to use its "influence" – even after growing evidence that it's actively supporting Azerbaijan by transporting Syrian Islamist proxy fighters to the conflict. Armenian leaders have told Washington "This is a continuation of the genocidal policies carried out by Turkey against the Armenians," The New York Times reported earlier.
"I expect Turkey to use its considerable influence to calm tensions," Stoltenberg said. Ankara has said it is supporting the "oppressed" side and has long considered itself a "brother country" of Azerbaijan. 
"It is extremely important that we convey a very clear message to all parties that they should cease fighting immediately, that we should support all efforts to find a peaceful, negotiated solution," Stoltenberg said during a visit to Turkey. "There is no military solution," he told a news conference. — Reuters
Both Russia and Iran are also said to be attempting to find a diplomatic way forward, with the Kremlin sayin this weekend that "Russia maintains high-level dialogue on the Karabakh conflict with both Turkey, Azerbaijan and Armenia," which is being carried out through Foreign Minister Sergey Lavrov.
Armenia has also lately indicated it stands ready to cooperate with the Organization for Security and Co-operation in Europe in reestablishing a ceasefire, however, the Azerbaijani president has warned that any outcome must preserve the "integrity" of his country's sovereignty, and are ready to continue fighting until that's accomplished. 
VIDEO: Separatist Nagorno-Karabakh Defense Ministry releases images, claiming it shows shelling on Stepanakert. Armenian officials accused Azerbaijani forces of shelling Stepanakert, the main city of the breakaway region of Nagorno-Karabakh, as fighting entered a second week pic.twitter.com/X8k9ATq4Ej

— AFP news agency (@AFP) October 5, 2020
Alarmingly, each side is now accusing the other of taking the fight outside the scope of the self-declared Karabakh independent region (which is internationally recognized, however, as within Azerbaijan's borders).
According to the latest from The Guardian:
The conflict between Armenia and Azerbaijan over the disputed region of Nagorno-Karabakh reportedly escalated dramatically after Baku accused Armenian forces of firing rockets at Azerbaijan's second-largest city of Ganja, which is located outside the contested territory. It was also reported that the Nagorno-Karabakh region stated that 18 civilians were killed and over 90 were wounded in a week of fighting.
Armenia has charged Azeri forces with the deliberate shelling and targeting of civilians in cities of the contested region.
Azerbaijani rocket artillery firing on the Armenian positions in Nagorno Karabakh. pic.twitter.com/MJDsJ7uvkT

— Status-6 (@Archer83Able) September 29, 2020
And days ago there even appeared S-300 anti-missile defense activity over Yerevan, with the Armenian Defense Ministry claiming successful intercept of inbound enemy drones.