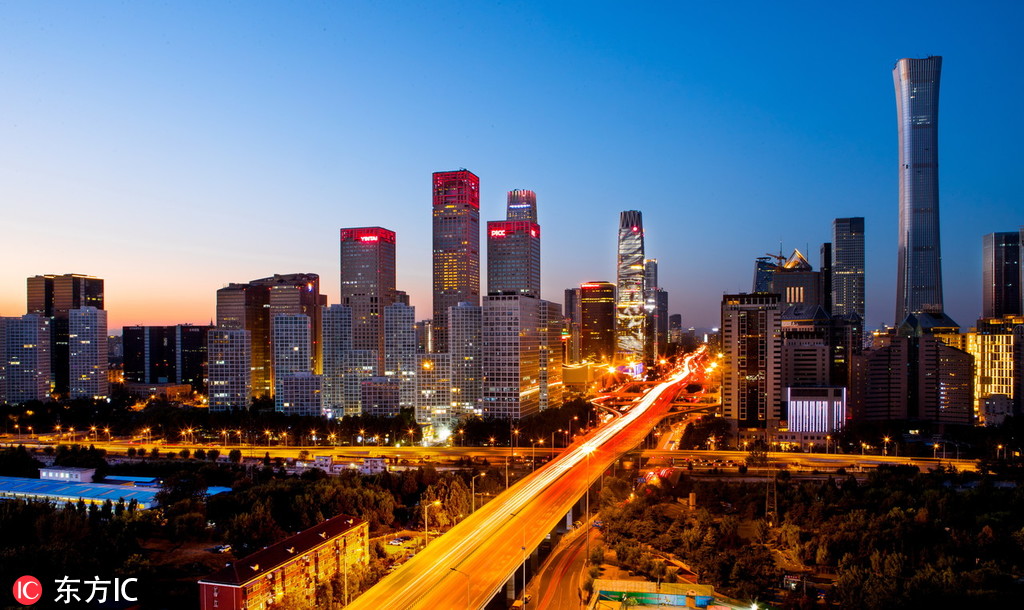 Despite short-term headwinds, China's economy is heading for long-term steady growth on the back of its highly competitive and vast domestic market as well as its growing capacity for technological innovation, officials and experts said.
"The potential of the Chinese market lies in competition", as the market not only features a vast size but also the vitality brought by intense competition, Ning Jizhe, vice-minister of the National Development and Reform Commission, said on Thursday.
He cited that the fourth national economic census, which was released on Wednesday, provided evidence of China's large group of market entities by global standards, as the total number of legal entities in the secondary and tertiary industries, and some small businesses had surpassed 100 million by the end of last year.
These market entities, no matter State-owned, privately owned or foreign-funded, all compete with each other intensely in the country, Ning said, adding that most Chinese SOEs have established modernized institutions amid domestic competition, making them capable of competing on the global arena.
He made the remarks at a panel discussion of the New Economy Forum, held in Beijing by the China Center for International Economic Exchanges and Bloomberg.
The growing consumption power of the Chinese people will be the key to China's transition toward high-quality growth, Ning added.
As China is undergoing the transition from old to new growth models and has recently encountered rising external uncertainties, downside pressure has grown over the course of this year.
Year-on-year expansion of the economy stood at 6.2 percent for the first three quarters, versus 6.3 percent in the first half of the year. Growth of industrial output, fixed-asset investment and retail sales in October all slowed from the previous month, official data showed.
For the Chinese economy to maintain healthy and steady growth, the key is to comprehensively deepen reforms, further high-level opening-up, and push ahead technological innovation, Xie Fuzhan, president of the Chinese Academy of Social Sciences, said.
Technological innovation is still a weak link in China's endeavors to achieve modernization, Xie said, calling on the nation to continue fostering innovation as an engine of economic transition and restructuring.
China's innovation ability has strengthened in recent years, whose rank in Global Innovation Index climbed to the world's 14th this year from 17th in 2018, according to the World Intellectual Property Organization.
Khaldoon Khalifa Al Mubarak, group chief executive officer of Mubadala Investment Company, said China is moving toward a technology-based economy and is on track to achieve steady growth in the long run despite short-term ups and downs.
China is a "fascinating" place for global investors, which has rich investment opportunities in tech-related sectors and has been more open to foreign investors in recent years, he said.
In terms of macro adjustments to combat short-term economic challenges, the world's second-largest economy still has room for monetary policy expansion, Zhou Xiaochuan, former governor of China's central bank, said at a separate panel of the forum on Thursday.
The country's interest rates are not as low as in many advanced economies, but it is still necessary to preserve the room of monetary easing, according to Zhou.
It requires cooperation with fiscal policy and structural reforms for monetary policy to be effective and successful in supporting growth and preventing crisis from happening, he said.