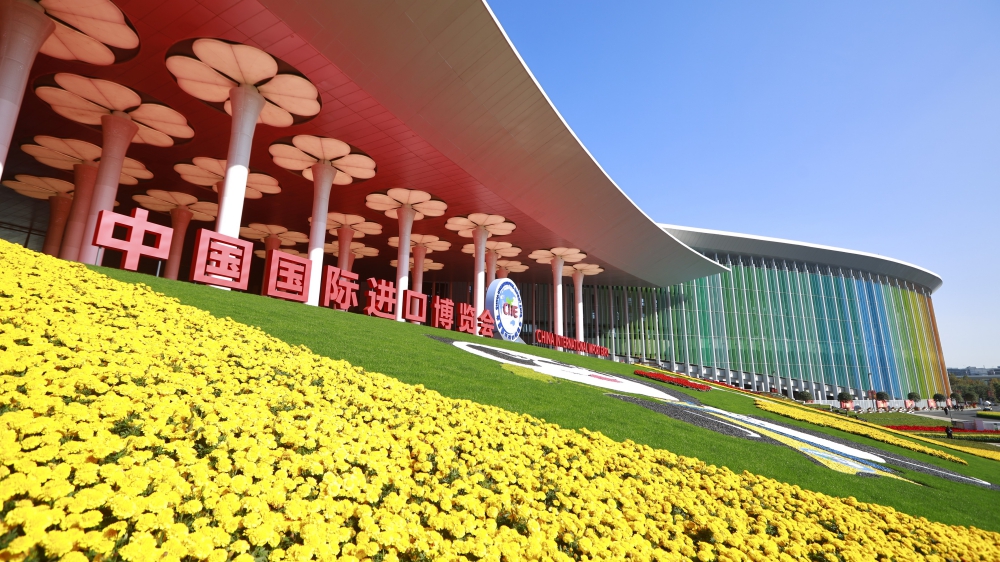 The National Exhibition and Convention Center (NECC) in Shanghai, the venue for the China International Import Expo (CIIE), will begin hosting exhibitions starting from July 1, said Tang Guifa, the president of the NECC, during a news conference on Thursday.
Tang added that the center will help the CIIE expand its online channels for product display.
The center is currently in discussion with organizers of 45 exhibitions – including some that were originally scheduled to be held in March and April – to hold their events later in the year. He noted that 80 percent of the exhibitions slated for the first half of the year will be moved to July and August.
"We will design different plans for disease prevention for each exhibition accordingly," he said.
Fang Hui, the general manager of the center, said all staff will undergo COVID-19 tests and wear masks during exhibitions to ensure the safety of visitors. Public spaces will also be disinfected twice a day.
Liu Fuxue, deputy director of the CIIE Bureau, said on May 15 that 80 percent of the expo's exhibition area has already been reserved by exhibitors.