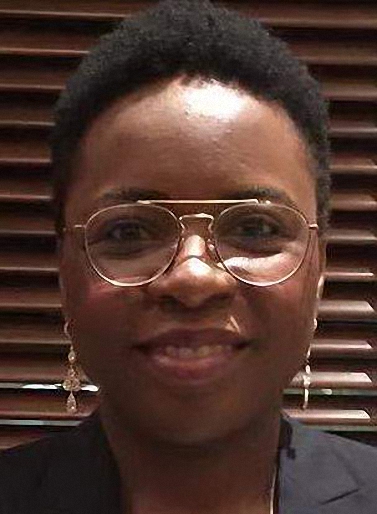 An African minister said in Beijing that China probably has enough experience to help African countries diversify their economies and overcome existing problems by replicating its success on those nations.
"In all African countries we have almost the same scenario: The economies are not diversified. We have a young unskilled population, untapped natural resources, a deficit in basic services such as electricity, water and telecommunications," said Vera Daves, Angola's minister of finances.
Considering that China once faced the same kind of difficulties until the early 1980s, she said it can capitalize on all existing opportunities through its solid financial resources, technological advancement and scientific knowledge, and by transferring some of its potential to African countries.
"The Chinese authorities have been helping us since the end of our civil war for the national reconstruction process," she said, adding the country located in the western part of southern Africa with some 30 million people is a huge market for China.
Since the two countries established diplomatic ties in 1983, Sino-Angolan trade has shown how important bilateral cooperation can be, she said.
"We export more than $3 billion worth of oil and China is also our main import market. We import a lot of equipment, construction material totaling above $2 billion per year," Daves stressed in an exclusive interview with China Daily during her recent trip to China.
She added: "We are expecting the Chinese private sector to join us in the new era of the Angolan economy, and want them to help us in exploring the potential of Angola in the fields of agriculture, fisheries, mining and tourism for the mutual benefit for both countries."
Angola boasts abundant natural resources. It is the third largest producer of oil in Africa, natural gas and is the fifth biggest producer of diamonds in the world. Angola is China's second largest trade partner in Africa.
Angola's mild climate, fertile soils, plentiful flora and fauna also make the country rich in agricultural resources, the minister said, adding that this is an area Chinese investors can help explore.
With a coastline of about 1,650 kilometers extremely rich in fish, mollusks and shellfish, Angola also has unique and diverse aquatic products awaiting Chinese partners to develop.
She noted: "There is huge economic potential in Angola and there is a huge know-how and technology potential in China and these factors can be mutually advantageous for both countries."
Angola has set up an attractive business environment which will help attract more Chinese enterprises and investors, the minister said.
In this regard, Angola has two important initiatives.
"As from September this year, we have listed 195 state-owned companies to be privatized. Meanwhile, we have identified 54 products in agricultural, fisheries and mining that can be produced in Angola and be exported," she said.
"We are expecting an active participation of Chinese investors to get the ownership of some of the listed companies and help us in developing other spheres," she said. This will help turn Angola into a productive country and export more nonoil products to other countries.
"We have a long ocean coastline and we are in a region whose surrounding countries have huge trade potential. So Angola can be seen as an import hub for China to expand its business, investment and partnership in Africa," she said.