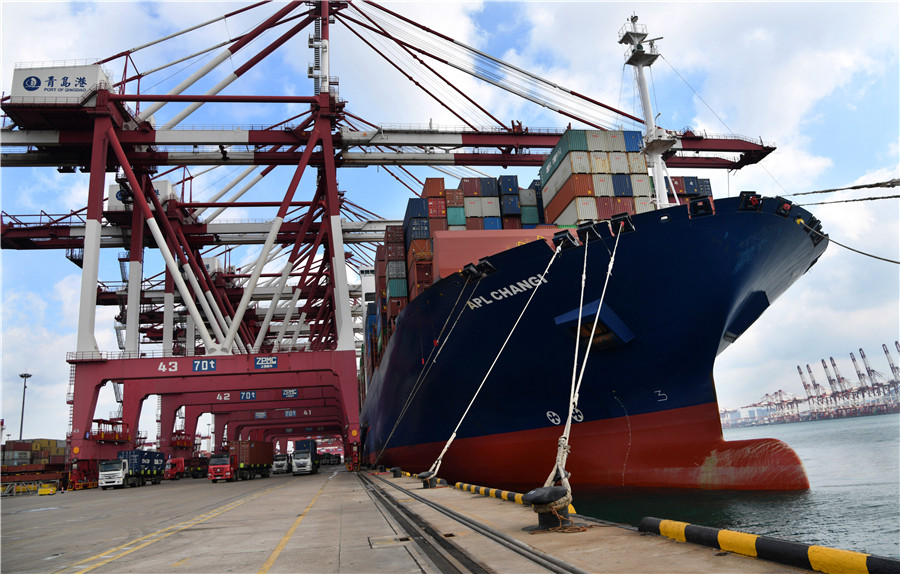 Issuing force majeure certificates is a common practice among trade and business operators around the world in times of tumult. But negotiations should precede such decisions to protect the interests of all parties from the perspective of maintaining transaction stability and reducing transaction costs, experts said.
Luo Sixiang of Beijing Ocean Law Firm said different countries and legal systems have varying definitions of "force majeure", and a force majeure certificate-despite its common application in international trade practices-does not have direct executive or legal authorization to certify circumstances in question are indeed force majeure by law.
Thus, if a foreign trade enterprise resorts to claiming force majeure to request delay or termination of the performance of a contract, it must pay special attention to clauses regarding dispute resolution in the contract, and take all circumstances and applicable laws into consideration.
Whether the contractual obligation can be fully or partially exempted depends on individual cases, and enterprises should fully communicate and negotiate with business partners for mutual understanding, and seek mutually beneficial solutions for both parties, Luo said.
S&P Law Firm in China said in a note that due to the unexpected nature of the COVID-19 outbreak, enterprises affected should collect and keep evidence to prove that they cannot perform contractual obligations in a timely manner, or complete tasks as the outbreak affects their capacity.
Such evidence includes documents of government orders on traffic control, extended holidays and temporary work bans, medical treatment and quarantine and proof of surges in raw material prices that make unfair contracts impractical. For foreign trade companies, force majeure certificates are usually issued by the China Council for the Promotion of International Trade.
However, it also advises companies to first negotiate with contracted counterparties to change or terminate contracts so as to maximize the interests of both parties.
Yan Yun, director of CCPIT's Commercial Certification Center, shared the same sentiment.
By guiding enterprises to apply the rules of international commercial law in a legal and compliant manner, CCPIT helps enterprises protect their legitimate rights and interests to reduce the impact of the epidemic, Yan said.
Yet all parties involved in a contract should create conditions to carry out the terms of the contract as much as possible from the perspective of maintaining a good cooperative relationship, and enterprises should also negotiate and discuss alternative plans when it is impossible to carry out the contract to reduce losses of all parties as much as possible, she added.