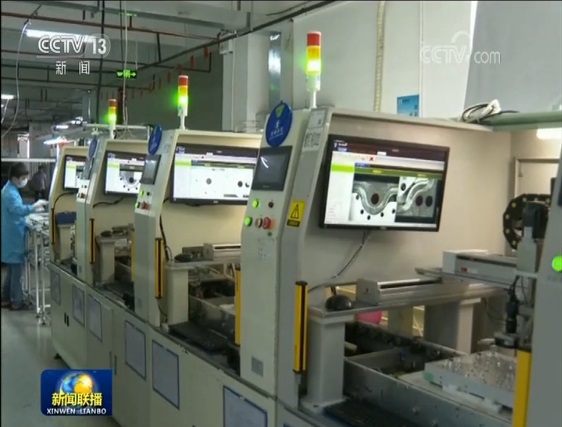 As of Feb 25, more than 90 percent of the top 100 international trade enterprises in Shenzhen, South China's Guangdong province, had resumed operation, and more than 50 percent of companies in the commerce and trade sector had restarted business, according to the city council for the promotion of international trade.
As one of the major international and port cities in the country, Shenzhen boasts a total value of import and export of 2.98 trillion yuan ($430 billion) last year, among which it exported goods worth 1.67 trillion yuan, and ranked at the top among all domestic cities.
Shenzhen has been the largest city exporter on the Chinese mainland for a successive 27 years.
"For an international trade city like Shenzhen, its shutdown for one day would have a huge impact on some international industries," said Li Chengjun, an employee in a high technology company in the city.
The company engages in intelligent sensor research and production. Its customers are in dozens of countries.
"If we cannot ship our products, foreign customers will have to suspend their business," Li said. "Once the international trade restarts, the city revives, which is evidenced by more and more container trucks in the ports."
To promote the recovery of trade and resumption of production, Shenzhen Customs has taken 20 practical measures to ensure convenient and efficient customs clearance for international trade enterprises.