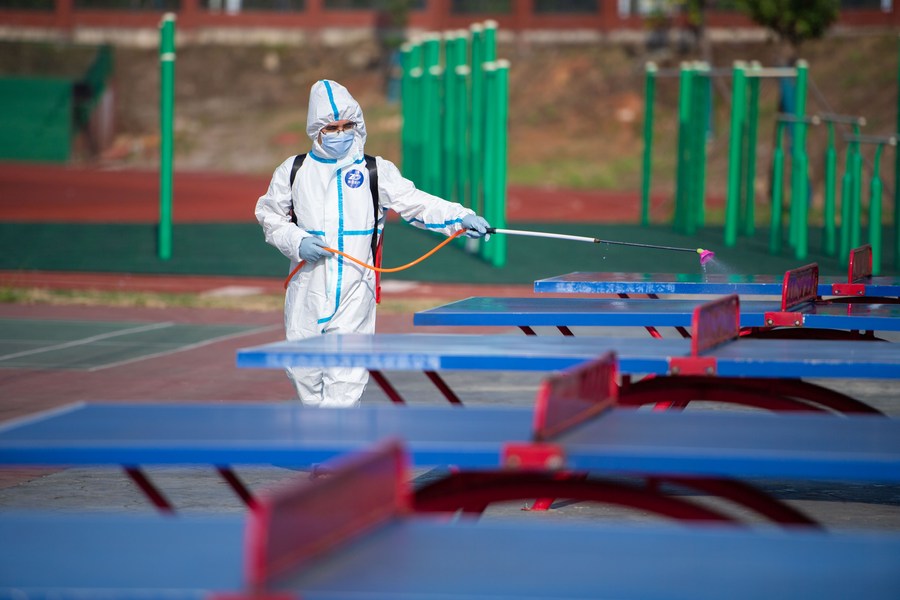 Chinese Finance Minister Liu Kun called on international financial institutions to increase the use of Special Drawing Rights, to improve financing capability and provide more funds to developing countries in the face of the COVID-19 threat.
Liu's proposal came at a virtual meeting of the G20 on Saturday. At the meeting, G20 finance and health ministers agreed to use all available policy tools to safeguard people's lives, jobs and incomes, support the global economic recovery and enhance the resilience of health and financial systems while safeguarding against risks.
Liu urged joint action among G20 members, and reiterated that China will continue to support the World Health Organization to play a leading role in the global fight against the COVID-19 pandemic.
China will continue to implement the G20 Action Plan and promote international cooperation in epidemic prevention and control, he added.
Liu suggested injecting more funds into public health areas, and developed countries should implement their commitments on official aid to overcome the global health crisis.
Liu also urged countries to implement the national health development agenda, which should cover all residents, and strengthen the protection of vulnerable groups.
According to data from the Ministry of Finance, by the end of July China has spent 186.4 billion yuan ($27.55 billion) to control the COVID-19 disease, and the government will continually increase funds into the public health system, Liu said. 
Participants of the virtual meeting asked Multilateral Development Banks to "swiftly consider ways to strengthen financial support for countries' access to COVID-19 tools".
"We recognize the role of extensive immunization against COVID-19 as a global public good for health in preventing, containing, and stopping transmission", read a joint statement issued after the meeting.
Finance and health ministers will propose recommendations to address existing gaps in global pandemic preparedness and response ahead of the G20 Leaders' Summit in November 2020, it said.