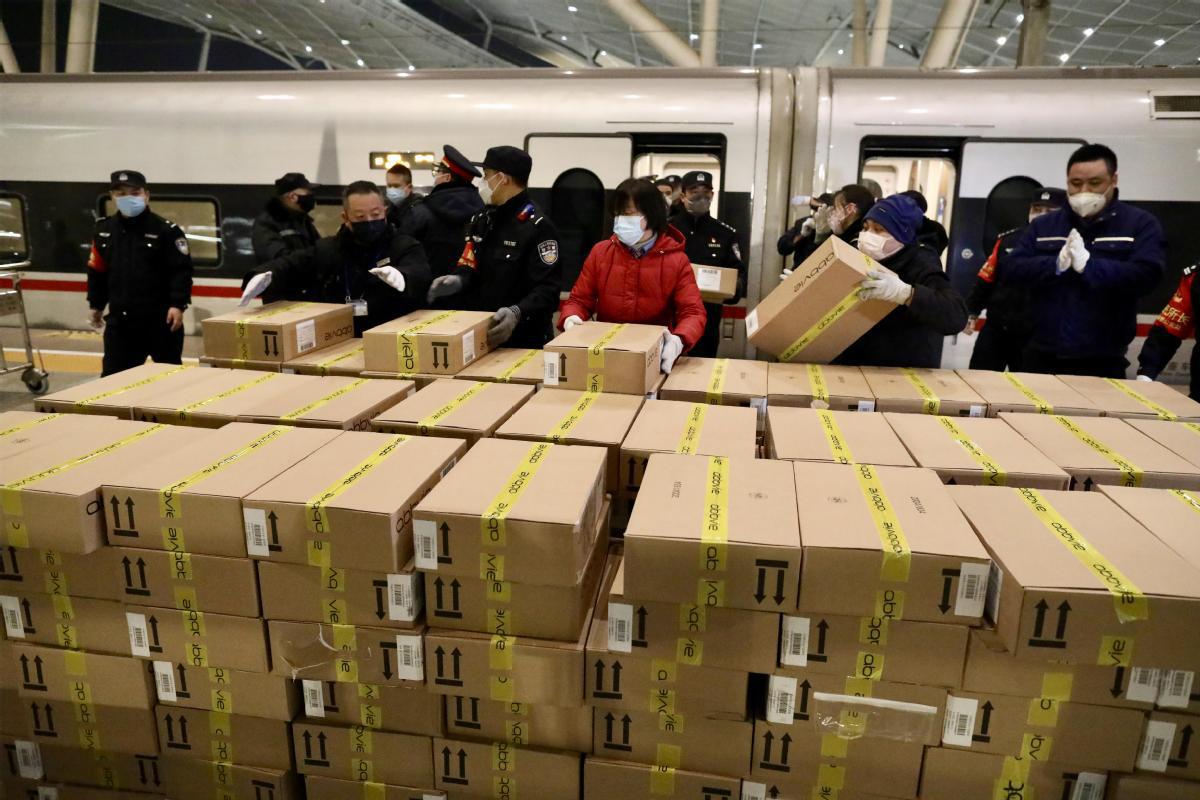 The amount of medical protective garments arriving in Hubei province has exceeded demand for several days, as key medical supplies in frontlines have been basically guaranteed, China's top industry regulator said on Tuesday.
A total of 2.58 million pieces of medical protective garments, 771,000 medical protective goggles and veils, as well as 113,000 boxes of disinfectant, have been delivered to Hubei by Monday, said Shu Zhaohui, an inspector at the industrial policy and regulation department of the Ministry of Industry and Information Technology.
Up to 507 ambulances, 15,000 respirator machines and 13,000 ECG or electrocardiograph monitors have also been transported to the province, he added.
"For the next step, we will adopt different methods of supply according to different risk areas. We will do our utmost to ensure enough supply of all medical resources in high-risk areas, while offering help in key medical supplies in other regions," Shu said.