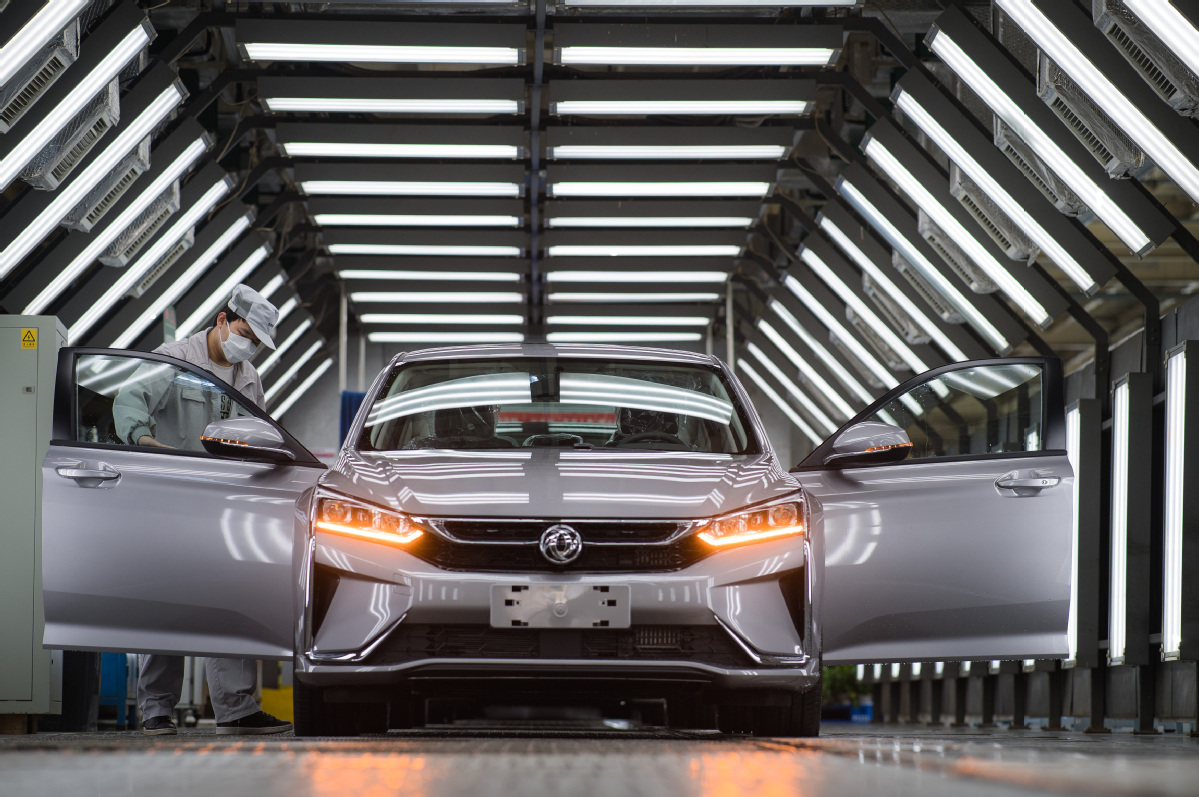 China's top industrial regulator said Thursday that resumption of work in the country's manufacturing sector has been increasing rapidly, and the country will resolve any issues companies are facing amid the fight against the novel coronavirus outbreak.
As of Tuesday, 99 percent of China's major industrial enterprises have resumed production, and 94 percent of employees have returned to work, said Xu Kemin,an official with the Ministry of Industry and Information Technology.
"As the coronavirus is spreading rapidly across the globe, the manufacturing sector now faces some new problems, such as slumping domestic and overseas market demand, rising production costs, financing difficulties and impeded logistics," Xu said.
According to Xu, to hedge against the risks, the ministry will take a series of measures to promote the coordinated resumption of industrial chain operations.
In the next step, the ministry will make a big push to revitalize the domestic market, and develop new forms of businesses, such as telemedicine, online education and telecommuting, speed up the construction of new infrastructure in the fields of 5G network, internet of things, big data, artificial intelligence, industrial internet and smart cities.
More efforts also will be made to solve difficulties companies may encounter amid the coronavirus outbreak, accelerate the resumption of work in key areas and key industries, maintain the stability of the international supply chain and increase the supply of active pharmaceutical ingredients, daily necessities and protective goods for the international market.