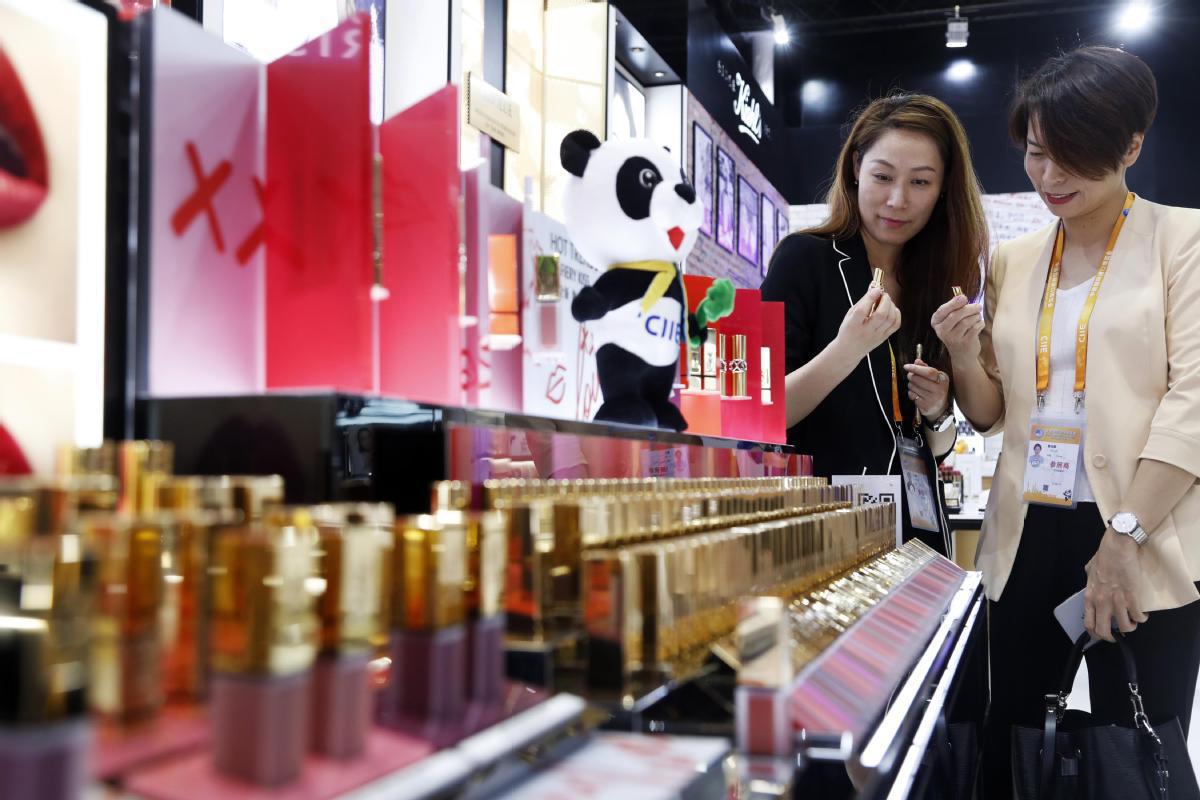 French cosmetics group L'Oreal, which has taken part in the China International Import Expo since its inaugural edition, will debut some 100 products in the third CIIE set to kick off on Nov 5, according to a Wednesday report from The Paper.
Visitors are expected to see the first unveiling of L'Oreal's five new brands in the Chinese mainland, and a total of 100 new products will make their debut, whether in the world, Asia or the Chinese mainland.
Four of the company's high-end fragrance brands — namely Maison Margiela, Ralph Lauren, Viktor & Rolf and Valentino — will be introduced during the expo. Citing data from Euromonitor International, a market research company, the report said China's high-end perfume market has been showing a dynamic growth trend during the past decade. It is predicted that the size of China's perfume market will reach 12 billion yuan ($1.79 billion) by 2023.
"The CIIE has not changed since the beginning in attracting innovation, displaying the latest cutting-edge technology, as well as diversified product concepts. And these concepts are constantly strengthening, expanding and putting forth new ideas," said Lan Zhenzhen, vice-president of L'Oreal China in the report.
"I think it is a hard-won opportunity to hold the largest public activity in the country and even the world during the pandemic. We have seen the passion and enthusiasm of exhibitors, the support given by governments and related departments, as well as the resolution to make this expo a success," said Lan.
In the first three quarters as of the end of September, L'Oreal Group's sales stood at 20.11 billion euros ($23.64 billion), down 7.4 percent year-on-year, while the company's third quarter sales revenue reached 7.03 billion euros, up 1.6 percent year-on-year, according to its latest financial report released on Oct 22.
The performance of the cosmetics giant's Chinese mainland market was even stronger, which registered a year-on-year growth of 20.8 percent in the first three quarters, the report said. The company also witnessed a significant increase of its offline channels and high-end makeup markets.