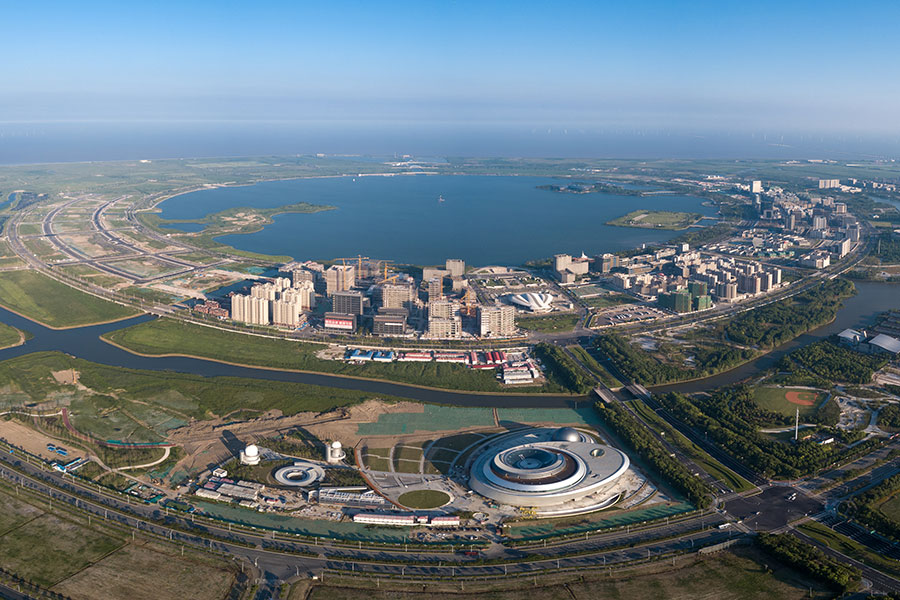 A 30,000-square-meter duty free store and renowned restaurants are expected to open in the Lingang special area soon, according to the latest update from the area's administrative committee.
According to Hu Yizhen, head of the commercial, cultural, sports and tourism department at the administrative committee of the Lingang Special Area, a commercial complex will also be built near the Dishui Lake in the central part of the Area.
The administrative committee said that plans to develop another 600,000-sq m commercial area are underway, with the space slated for completion in three years. Up to 100,000 sq m of this space will be built by the end of this year, said Hu.
Covering 386 square kilometers, the Lingang Special Area currently has 320,000 sq m of space used for commercial purposes. The majority 70 percent of the developed area comprise commercial streets, residential communities, facilities and industrial parks.
"Most of the businesses we can see in Lingang are restaurants and training institutions. There is an inadequate number of retailers. Large commercial complexes and hypermarkets will largely address the insufficiency," said Hu, adding that favorable policies will be provided to stimulate market vibrancy.