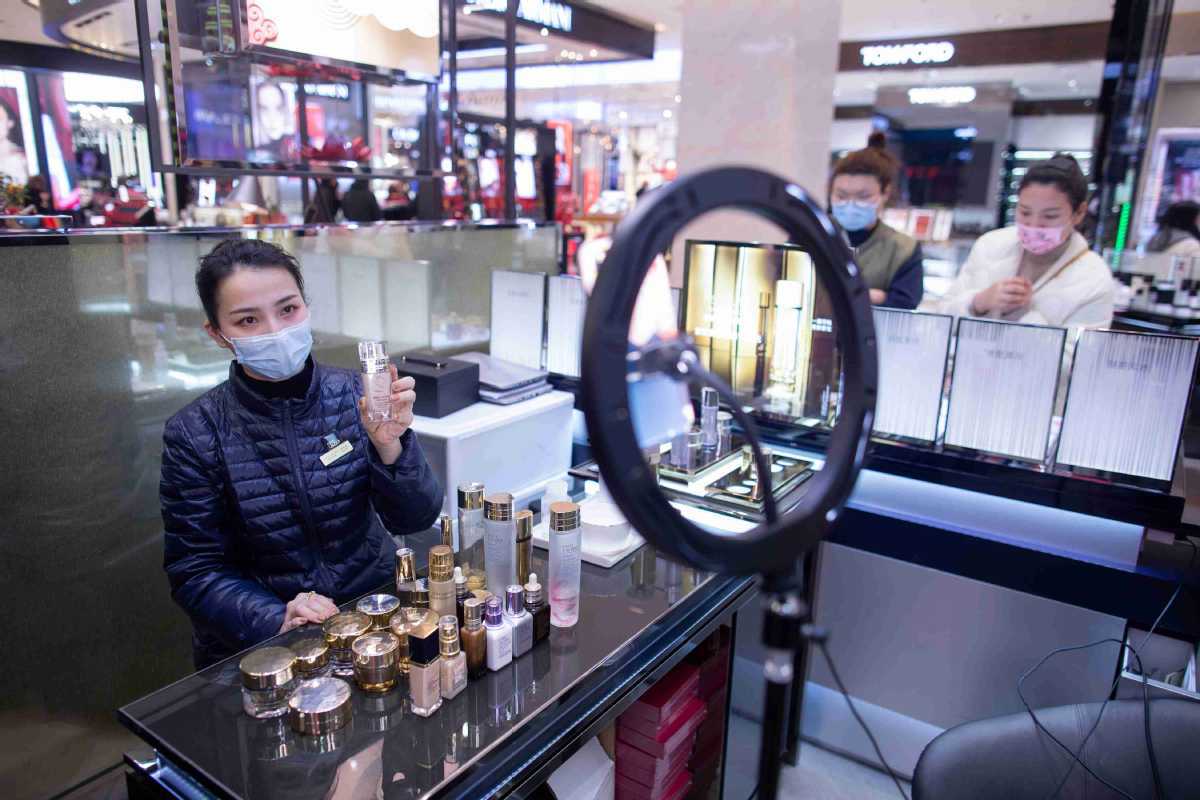 China will take steps to boost new types of consumption by supporting new business forms and models with a view to promoting economic recovery, the State Council"s executive meeting chaired by Premier Li Keqiang decided on Wednesday.
The meeting noted that consumption, as a key engine of growth, has been significantly affected by COVID-19 this year and has become a drag on economic recovery. However, new forms and models of business based on the internet and digital technologies have generated rapid growth in new types of consumption despite the overall downward trend and have demonstrated enormous potential.
"COVID-19 has made a big impact on consumption," Li said. "For China to achieve positive growth this year, boosting consumption is vitally important. Efforts should be made in line with our own national conditions to expand channels of consumption and stimulate domestic demand."
New types of consumption need to be expanded and upgraded, the meeting agreed. Zero-touch consumption will be promoted, online courses and internet diagnosis and treatment will be encouraged, and online and offline services in the fitness and tourism sectors will be better integrated. New retail forms such as grocery stores with automated checkout systems will be explored.
Infrastructure supporting new consumption types need to be built at a faster pace. Central business districts, industrial parks and transportation hubs will be prioritized in planning 5G and internet of things networks.
Traditional ways of consumption will be better leveraged. Support will be given to brick-and-mortar companies in opening online businesses and to internet platform companies in offline development. Businesses will be encouraged to carry out online promotion in a bid to boost offline consumption.
"It is all the more important to nurture new growth drivers and promote economic restructuring by leveraging the growth of new consumption based on new forms and models of businesses," Li said.
Tax policies that support the growth of new business forms and models will be introduced to boost new types of consumption. Financial institutions will be encouraged to adopt new steps to reduce the cost of mobile payment.
Measures will be taken to extend social security cover to people working in new forms and models of businesses, and strengthen protection for flexible employment.
The transformation of government functions will be enhanced to foster a safe and trusted environment for consumers.