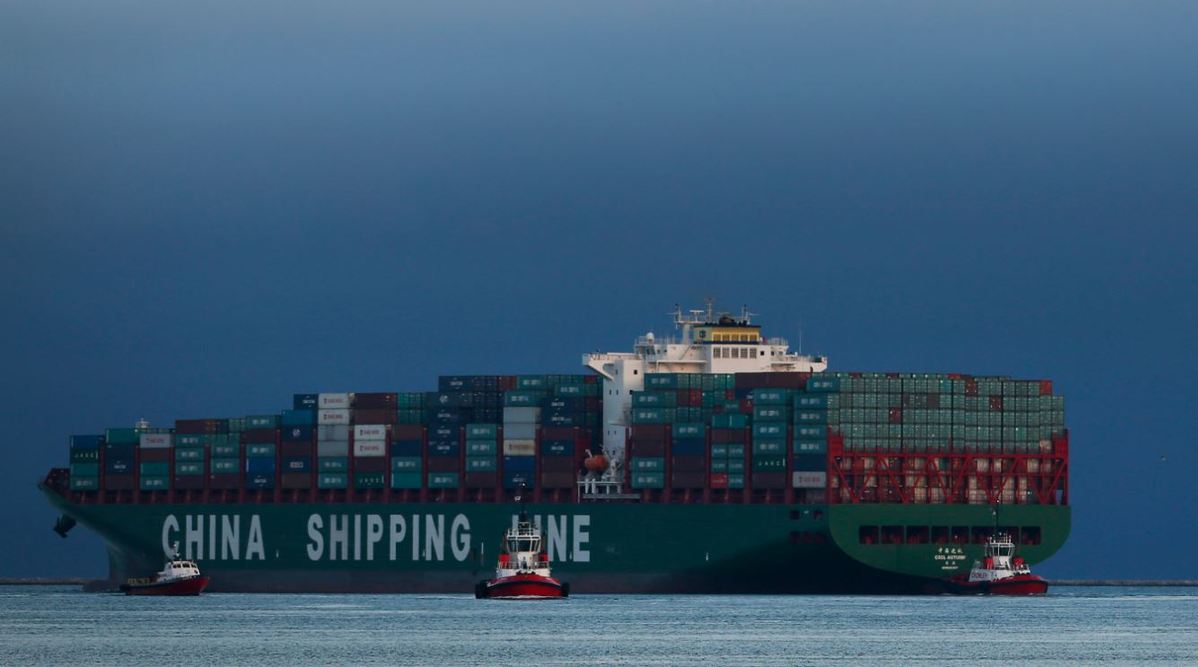 US city looks to reap gains from strong business ties regardless of headwinds
Organizers of a top international trade event in Los Angeles said they hope to attract more Chinese investment despite trade frictions with the United States.
"It certainly can be a distraction at the national level, but I think that's why it's all the more important for Chinese companies to recognize friendly environments like Los Angeles that have a history of working with Chinese companies, and a long history of welcoming Chinese people as residents," said Steve Olson, chair of the World Trade Center Los Angeles.
The 2019 Select LA Investment Summit, organized by the World Trade Center Los Angeles, is an international trade event that aims to attract foreign direct investment to Southern California through panel discussions and networking events that address market trends and opportunities.
This year's summit, from June 5 to 6, will bring together global investors, business representatives and government leaders for topics such as investment opportunities in mega-events, esports like competitive multiplayer video gaming, as well as Los Angeles' future transportation network, its organizer said.
"This is our fifth year doing this summit now, so every year we have a huge focus on our partnership with China, and this is no different," said Stephen Cheung, president of the World Trade Center Los Angeles.
He expects total attendees to number around 450 from 25-30 countries. An average of 40 to 50 Chinese companies usually come to the event every year, Cheung said.
"Regardless of what's happening on the national level, LA has always shown that we are leading the way, because we are open for business, and we want to make sure that these partnerships are strong from a subnational level," Cheung added.
The Select LA program is a spinoff of the SelectUSA program, which started under the Obama administration in 2011 and seeks to create high-quality jobs in the nation by attracting investment from foreign companies.
Olson, founding executive director of SelectUSA, helped develop the national program and brought the LA program to fruition. He said Chinese attendees accounted for three-quarters of the audience at the inaugural LA program in 2015. Several hundred Chinese investors showed up at the event last year.
"I think as a percentage, the Chinese attendees have definitely fallen, but the numbers have stayed strong, more so I think than at the national level, because people recognize that at times like these, it's important to be where your friends are, and Los Angeles is that kind of a place. So we would expect good attendance from China again this year," Olson said.
Olson noted that green transportation and housing developments are two areas with potential for further foreign investment in Southern California. There are some Chinese companies, like BYD, which have already enjoyed success in developing green transportation in the region, he said.
In 2018, the Chinese manufacturer of electric vehicles won the inaugural Select LA investment award for making a significant contribution to the local economy and for creating permanent, well-paying jobs.
Cheung said that opportunities for technologies in esports and mega-events in Los Angeles, such as the 2028 Olympics, are also abundant for Chinese enterprises and other international companies looking to invest in the region.
Representatives from Riot Game, which is owned by China's Tencent, are among the business representatives expected to attend the summit this year, Cheung said.