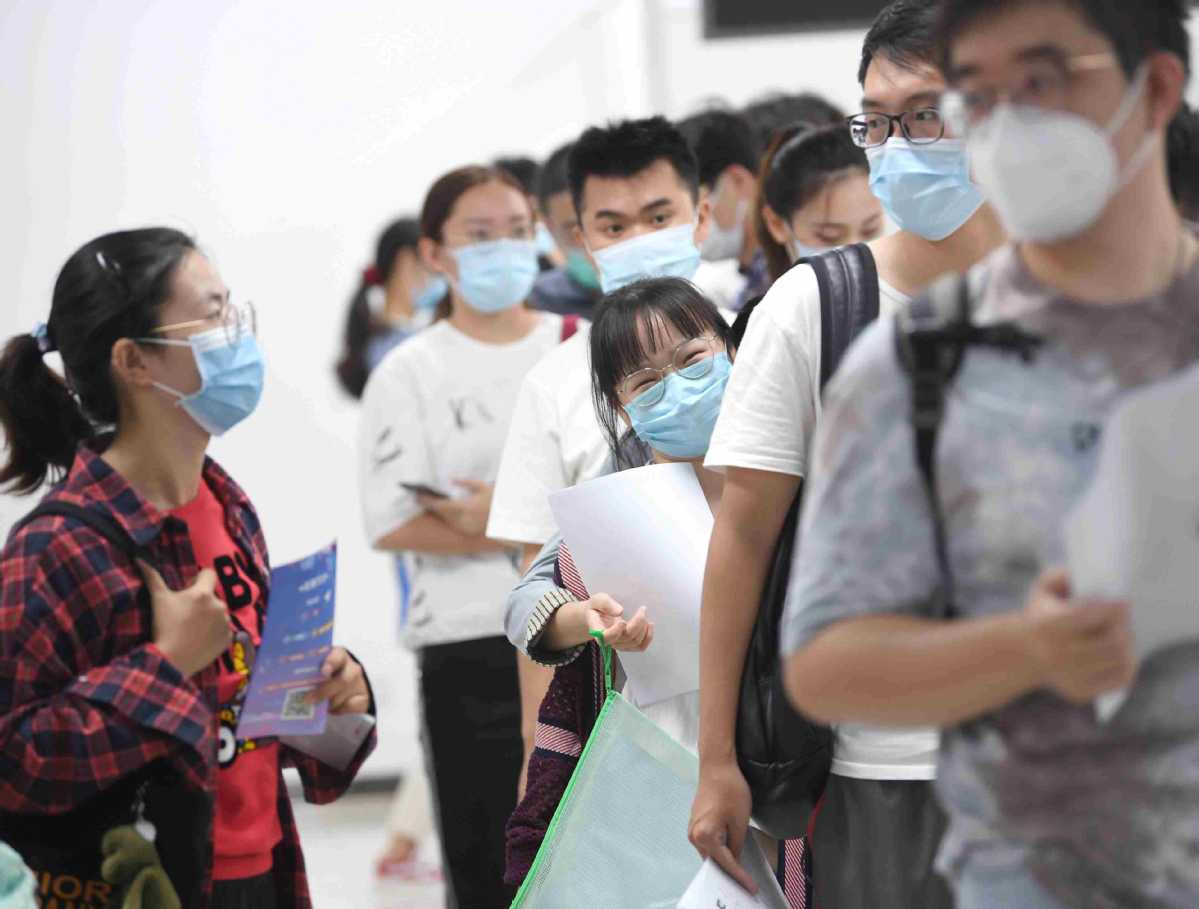 Graduates of universities on the Chinese mainland have been enjoying a rise in their job prospects over the past decade, with it now listed as the fifth-most competitive country or region in a higher education report.
The Times Higher Education magazine and French consultancy Emerging on Thursday released the Employability Rankings 2020, a 10-year survey into the places that provide the best opportunities for graduating students around the world.
The Chinese mainland"s score increased by 132 percent, from 208 in 2010 to 481 this year, meaning the nation jumped from 11th place in the ranking of best-performing countries and regions for employability.
Universities in all countries and regions are rated, and the higher the university is in the rankings, the more points it achieves for its host nation.
The study found that all Chinese mainland institutions either improved or maintained their previous rankings. One of the nation's top performers was the University of Science and Technology of China, which climbed seven places to 99th.
The country's overall performance in the latest rankings echoes its progress shown in the Times Higher Education World University Rankings 2021, which saw the research quality of its middle-ranking universities begin to converge with those of the United States for the first time.
The podium for this year's ranking is dominated by the most prestigious US institutions, with California Institute of Technology, the Massachusetts Institute of Technology and Harvard University making up the top three.
Masked decline
In the United Kingdom, a small group of elite institutions masked a general decline in the country's higher education system. Despite the likes of the University of Cambridge, the University of Oxford, and Imperial College London improving or maintaining positions in the top tier, the UK has fallen from second to fourth place.
South Korea saw a huge improvement over the period. It now ranks ninth, up from 21st place. Germany has become one of the most highly regarded countries for employability, coming in third behind the US and France.
Jamie Ramacciotti, head of student content at the Times Higher Education, said:"Employability represents the return of investment on education for many students and their families. The latest Employability Rankings show that students have a wide range of choice when it comes to study destinations that will help power the early years of their career."
He added: "While the elite institutions of the US and the UK remain right at the top of the tree, Australia, Canada, and many others offer a first-class education if employability is your primary goal."
Sandrine Belloc, managing partner at Emerging, said: "Students and parents are considering employability more seriously when it comes to deciding where to study."