A hugely significant revelation via The New Yorker at the end of a week wherein the US took the dramatic step of sanctioning Iran's top diplomat FM Javad Zarif: 
Last month, amid a rapid-fire escalation in tensions between Washington and Tehran, the Iranian Foreign Minister, Mohammad Javad Zarif, received an unexpected invitation—to meet President Donald Trump in the Oval Office. The diplomatic overture was made by Senator Rand Paul, the Kentucky Republican, during a meeting with Zarif in New York on July 15th, according to American and Iranian sources and a well-informed diplomat.
Paul, it must be remembered, was handpicked by President Trump as his emissary to mediate with Iran after the Kentucky senator reportedly proposed the idea during a round of golf last month.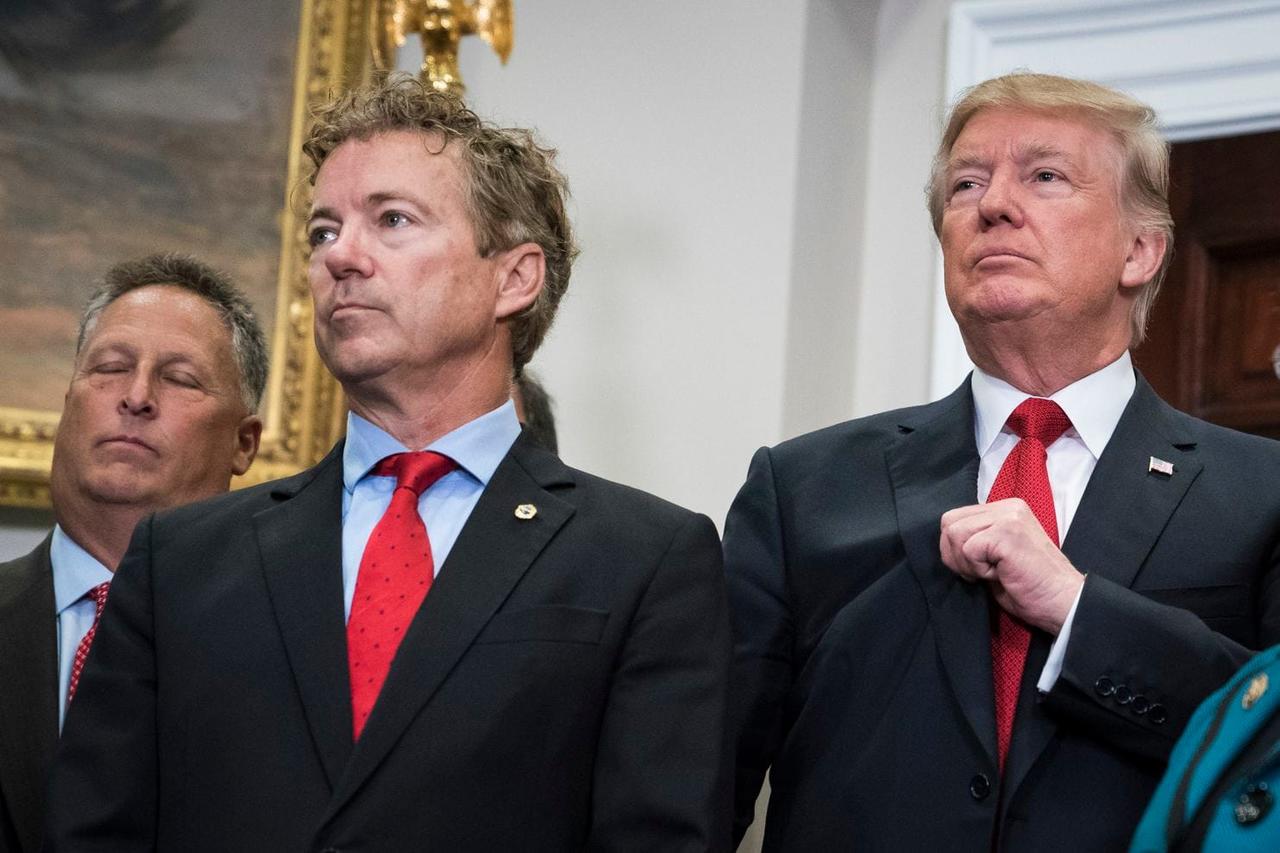 The report describes that an intermediary initially extended an invitation to meet with Sen. Paul in New York as Zarif traveled to the US for scheduled UN meetings. Zarif is reported to have rejected the meeting after expressing concerns that it would be little more than a photo opportunity. Zarif had further expressed that he could not meet with Trump without approval from Tehran.
Though a surprising US overture, given the timing in terms of a "hot" and intensifying summer of drone shoot downs and "tanker wars" in the Persian gulf, the Iranians do doubt felt the meeting would be used by Washington to claim its "maximum pressure" campaign has brought Tehran to its knees. 
The New Yorker report revealed details of what led up to the "back channel" White House invitation: 
On July 15th, Paul and his senior adviser, Doug Stafford, met Zarif at the elegant residence of Iran's U.N. ambassador, on Fifth Avenue, a block from the Metropolitan Museum. In his decades as a diplomat, Zarif, who studied under Condoleezza Rice's Ph.D. adviser, at the University of Denver, has built a modest rolodex with the private numbers of members of the House and Senate. "I always see people from Congress," Zarif told me and a small group of journalists later that week, without naming names. But this was his first meeting with Paul, who is on the Senate Foreign Relations Committee.
They spoke for an hour, exploring "alternative" means toward convincing the White House that Iran is not pursuing nuclear weapons, and ways to restart negotiations on equal footing.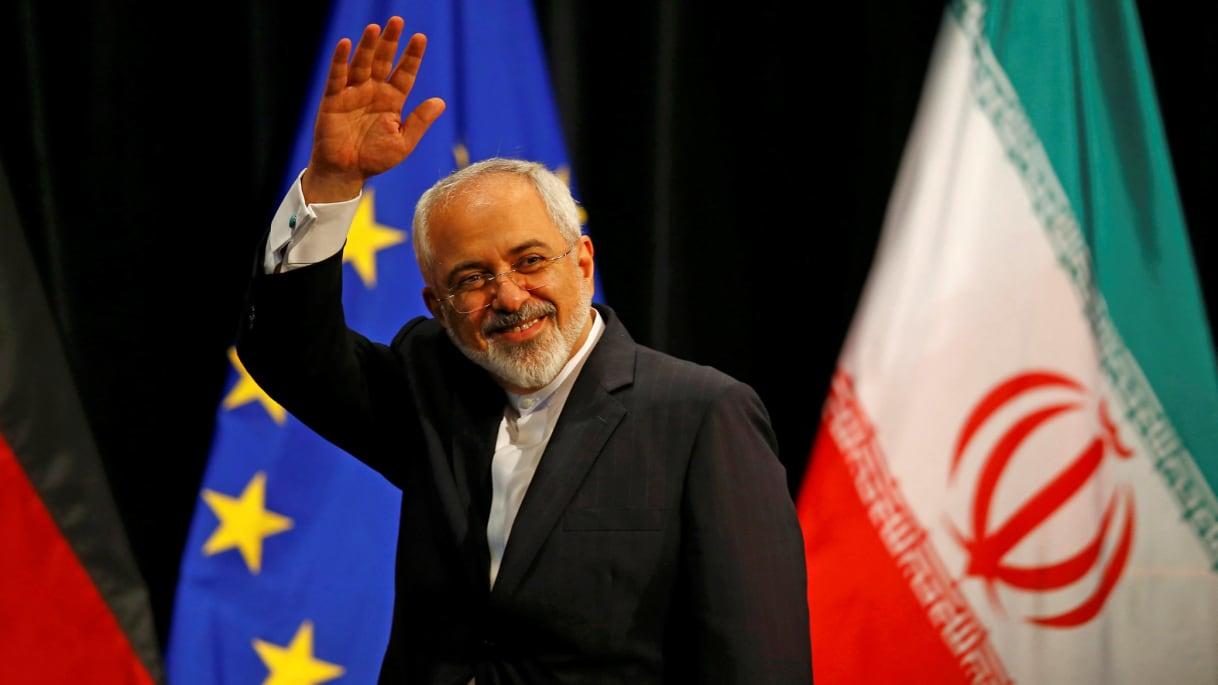 The report mentioned one of these ideas as follows:
During an hour-long conversation, Zarif offered Paul ideas about how to end the nuclear impasse and address Trump's concerns. He later outlined some of them to our group of journalists and subsequently in more detail to me. "As a diplomat, I have to always think about alternatives," he told us. Among them was the idea that the Iranian Parliament could codify, in law, a fatwa issued by Iran's Supreme Leader, originally in 2003 and again in 2010, that forbids the production or use of nuclear weapons. "We consider the use of such weapons as haraam [forbidden] and believe that it is everyone's duty to make efforts to secure humanity against this great disaster," Ayatollah Ali Khamenei said, in 2010.
However, Zarif is also reported to have asserted, "But, if Trump wanted more, he would also have to offer more."
Zarif suggested this could take the following form: 
Zarif said that Iran could bring forward ratification of the so-called Additional Protocol, which is currently due to be implemented by 2023—potentially this year. The protocol, which has already been signed and ratified by a hundred and forty-six nations, allows more intrusive international inspections—on both declared and undeclared nuclear sites in member states—in perpetuity. "The Additional Protocol is a crucial means by which the world verifies that Iran is not pursuing nuclear weapons," Daryl Kimball, the executive director of the Arms Control Association, told me on Friday. "If you don't trust the Iranians, you want inspections in perpetuity." By ratifying the protocol, Iran would forfeit one of the so-called sunset clauses in the 2015 deal, which had triggered deep skepticism among Republicans, some Democrats, Israel, and Saudi Arabia. In exchange, Zarif suggested, Trump could go to Congress to lift sanctions on Iran, as originally provided under the 2015 nuclear deal but not ratified in legislation. Both sides would then feel more secure in the commitments sought in the original deal.
At that point, The New Yorker relates, Sen. Paul floated the invitation directly, saying the Iranian FM should lay out these proposals before Trump in an Oval Office visit.
Paul told him the president authorized him to extend the invitation to the White House, which if accepted might have happened as early as this week, according to the New Yorker's diplomatic source privy to the secretive discussions. 
Crucially, it appears the unprecedented US Treasury actions against FM Zarif, announced Wednesday, were the result of the White House's last ditch efforts at bringing Iran back to the table to "negotiate a better deal" – as Trump has wanted since pulling out of the 2015 JCPOA. Now, in dramatic fashion, this door appears permanently shut.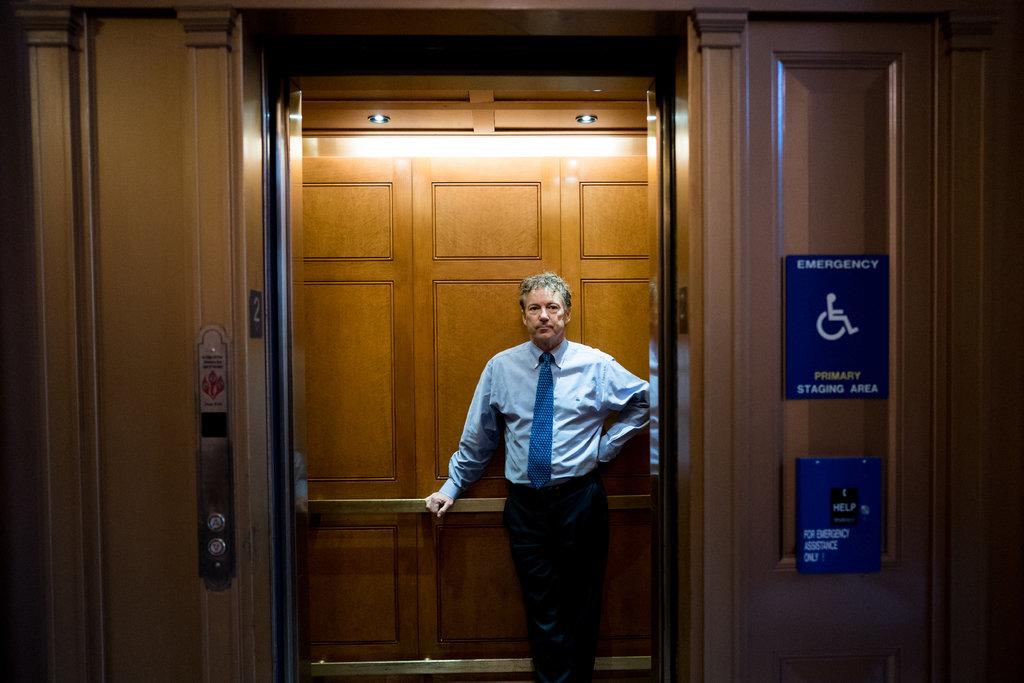 "Javad Zarif implements the reckless agenda of Iran's Supreme Leader, and is the regime's  primary spokesperson around the world. The United States is sending a clear message to the Iranian regime that its recent behavior is completely unacceptable," said Treasury Secretary Steven T. Mnuchin in making the designation announcement. 
Meanwhile, Zarif on Saturday announced that the Islamic Republic will take further steps to reduce its commitments to the nuclear deal, according to Reuters.
"The third step in reducing commitments to [the nuclear deal] will be implemented in the current situation," Zarif said. "We have said that if [the deal] is not completely implemented by others then we will also implement it in the same incomplete manner. And, of course, all of our actions have been within the framework of [the deal]," he added.
No doubt, the US-Iran crisis will only spiral downward from here, despite what appears dovish Senator Rand Paul's best efforts to cool the soaring tensions.