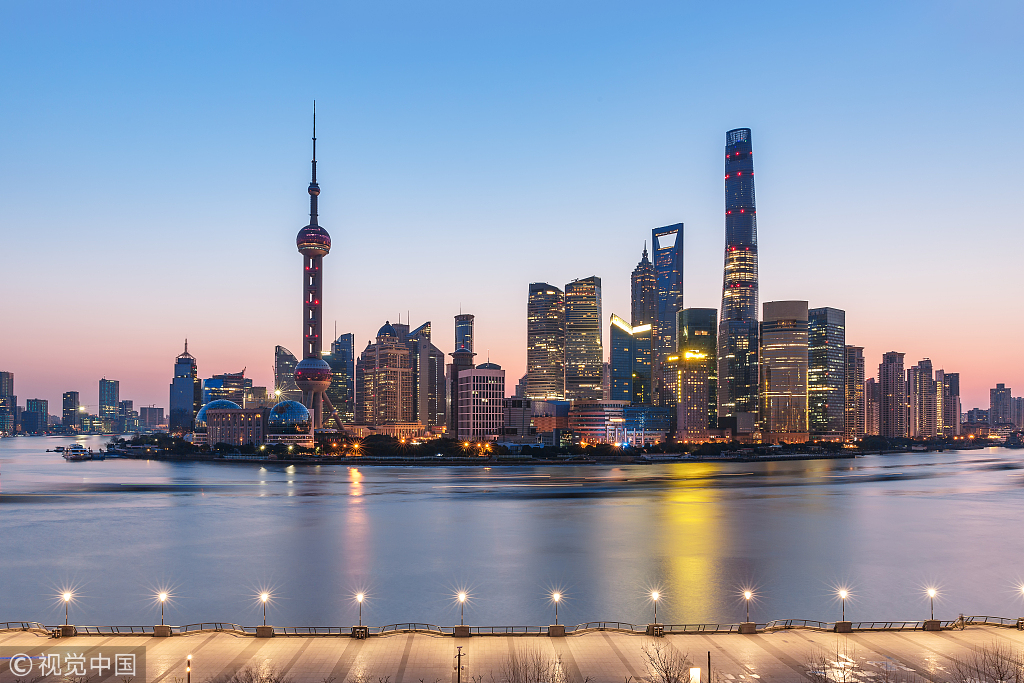 A string of high-profile foreign investment projects were inked in Shanghai on Thursday as global businesses continue to laud China's favorable investment policies and indispensable role in fueling growth.
A total of 38 foreign funded projects covering manufacturing, retail and financial services were signed during a grand contract-signing ceremony in the city, with combined investment totaling 49.2 billion yuan ($7.12 billion).
Record-breaking deals include Allianz Group's 10-billion-yuan investment in creating the country's first insurer that is controlled by foreign capital, as well as the first brokerage with majority foreign ownership by JPMorgan Chase with 800-million-yuan registered capital.
With this the city has retained its position as a hotbed for attracting foreign capital, according to statistics revealed by the Shanghai Municipal Commission of Commerce. In the first four months of 2019, the number of newly-established foreign projects jumped 52.3 percent to reach 2,051, whereas contracted foreign capital hit $17.6 billion, up 21.3 percent from a year ago.
By April, Shanghai was home to 683 regional headquarters of multinational corporations, 95 Asia-Pacific headquarters and 447 research and development centers, government data said.
On the same day, global pharmaceutical giant Pfizer Inc inaugurated the global headquarters for its off-patent branded and generic established medicine unit-Pfizer Upjohn-in Shanghai, as it strives to stay tuned to market needs in a country driving much of the growth across emerging economies.
"We think it's a strategic location for us," said Pfizer Upjohn President Michael Goettler during the opening ceremony. "It sharpens our focus not only in China but also in emerging markets, and brings us closer to patients so that you can provide products and solutions that meet local health needs."
Goettler said China is poised to be the "key market" to realize the company's goal of treating 225 million new patients worldwide by 2025. As such, it is deep-diving into Chinese lower-tier cities with education for both patients and doctors, and improving product accessibility and affordability.
Acknowledging Shanghai's vast talent pool, Goettler also touted the local government's welcoming and supportive gestures in helping simplify all administrative works for Upjohn's business registration, calling a streamlined online application system "great innovation."
This is a "smart and correct" decision given China is (among) the world's largest and fastest-growing pharmaceutical markets, said Shang Yuying, deputy secretary-general of Shanghai municipal government.
"Science and technology cooperation should be without boundaries. The Chinese government and the Shanghai municipal government will continue to build more platforms and create a better environment to foster such international exchanges."
Albeit being the hotbed for FDI inflows, Shanghai still sees room for improvement in attracting specialized and high-end producer services, said Chen Shiyi, professor at School of Economics at Fudan University.
"The government should continue to encourage investments from non-State-owned enterprises into high-tech and high-end services to encourage competition … thus enhancing Shanghai's global influence," he said.