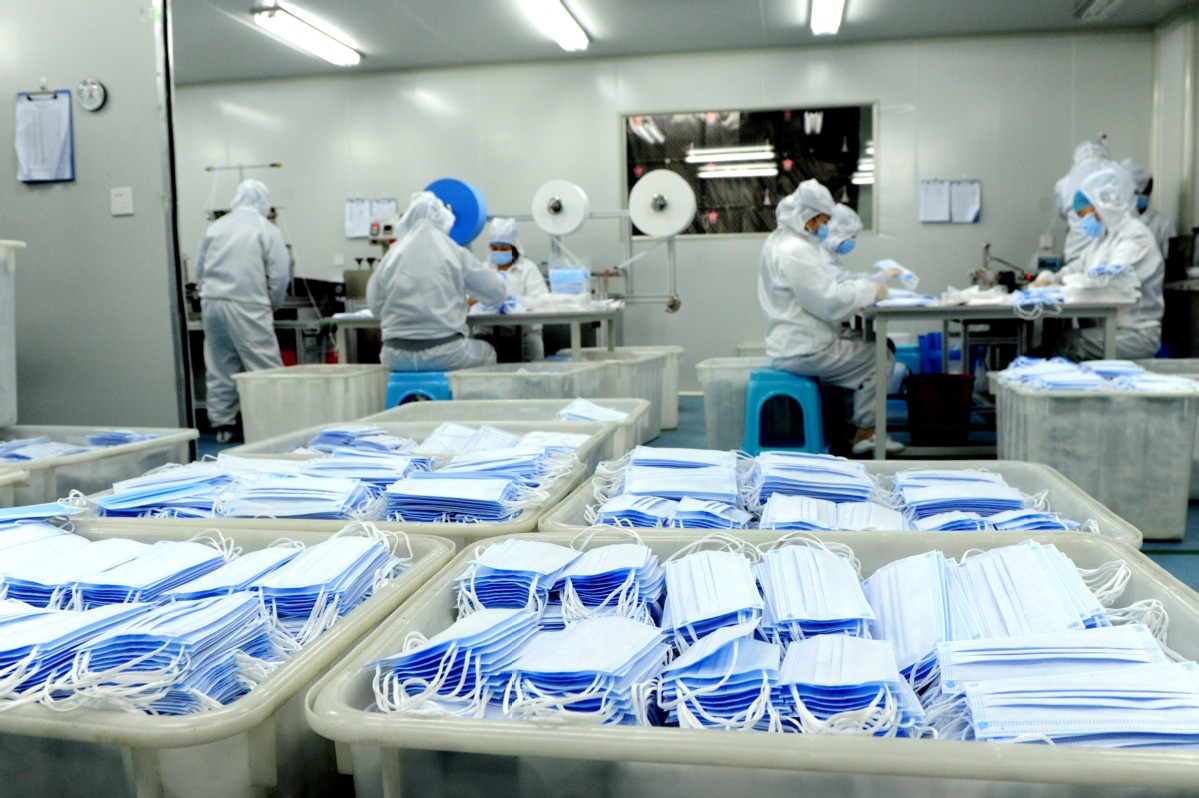 China started to conduct goods inspection for 11 exported medical products including protective clothing, medical disinfectant and infrared thermometers on Friday, the General Administration of Customs unveiled in a notice on Friday.
Such a move will ensure quality and safety of China's exported medical supplies to global markets, according to the notice.
As COVID-19 quickly spreads across the world and many countries are facing a shortage of medical supplies, the GAC has been working with other government supervision branches and domestic medical equipment manufacturers to offer as much quality medical goods as possible to ensure a stable global supply. 
China exported 10.2 billion yuan ($1.4 billion) worth of epidemic prevention and control supplies between March 1 and April 4, including 3.86 billion face masks, 37.52 million units of protective clothing, 2.41 million infrared thermometers, 16,000 ventilators, 2.84 million detection kits, and 8.41 million pairs of protective goggles, data released by the GAC showed.