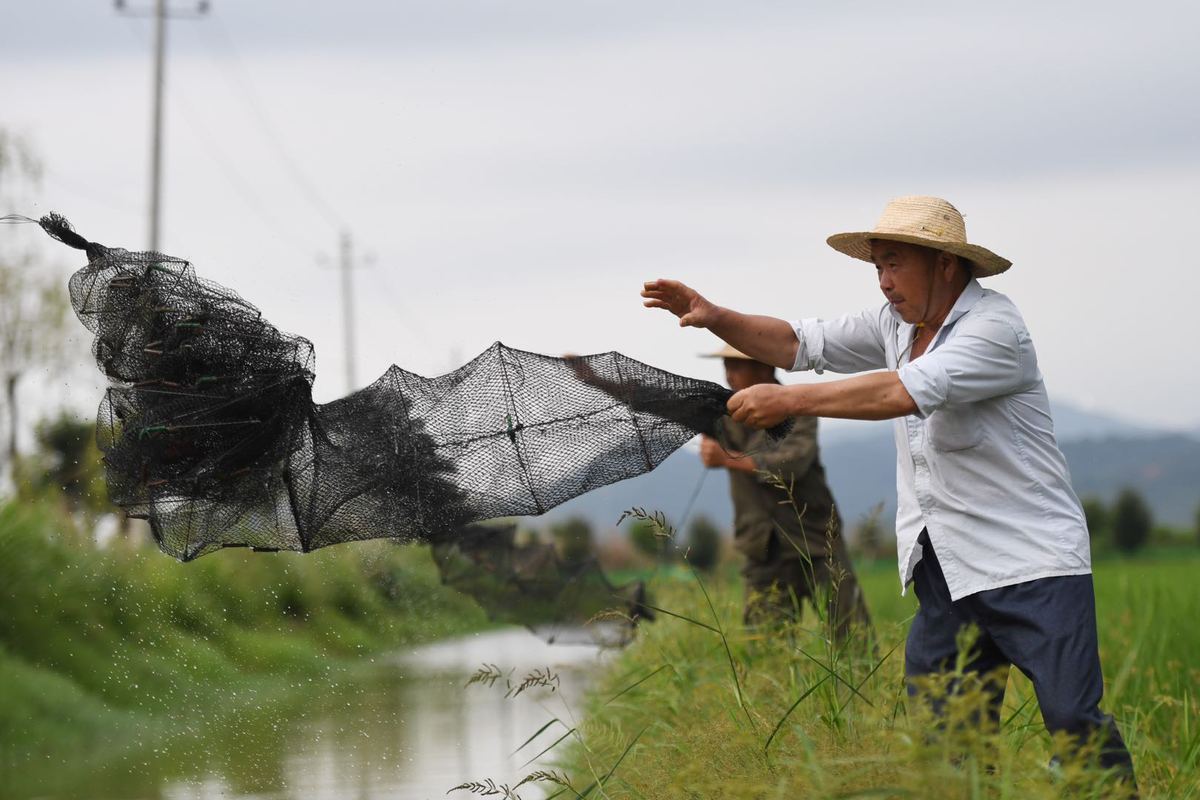 From surviving to thriving, "agritainment" has traveled a long road already, said Lu Xianrong, 47, a resident of Changshui village in Wuning county of Jiangxi province.
Lu co-owns an agritainment-it is a portmanteau of agriculture and entertainment-business, and was thrilled to see the firm"s revenue grow by nearly 10 times in the past six months.
The tourism industry's rebound, which came mostly on the back of a spike in travel during the extended National Day holiday in early October, has benefited Lu as well.
Unsurprisingly, he is upbeat about the future of agritainment in China. Located near the tourism hot spot of Jiuling Mountain, Changshui village has about 94 percent of its 8,400 hectares covered with forests and creeks.
This helps improve air quality and creates noise barriers, making the village a preferred choice of tourists tired after a day of climbing the mountain.
Three years back, Lu leveraged local geographical and environmental advantages to expand his family's agritainment business, like most of his fellow villagers. His firm offers farm-based entertainment, including activities like picking fruits, dining and homestays.
"Even five months ago, we could barely earn 60,000 yuan ($8,935) per month as there were not many tourists due to the fear of the COVID-19 contagion," Lu said. "We were worried and came up with ways to save our business. Luckily, we survived.
"Currently, our monthly revenue from our dining and homestay services is about 500,000 yuan. Our October revenue was around 800,000 yuan, thanks to the National Day holiday rush. Every day, there were about 70 people eating in our restaurant. Our homestay rooms were fully occupied during the holiday."
That helped reinforce his confidence in the industry's future. "Tourism is recovering now and I am also expanding my business. For the National Day holiday, I added new segments like fishing for elder customers. I also plan to add more homestay rooms in the future."
Lu started expanding his family's agritainment business in 2018, after he let go of a job opportunity that came his way by dint of his being a former soldier.
"We saw big opportunities in the local government's promotion of nature-based tourism. We were confident of Changshui's tourism potential given its resources, so we wanted to ride the wave," Lu said.
"We-three brothers and a sister-started planning the business in 2019. We invested over 1 million yuan in it. The local government helped us with the exterior decoration."
Their agritainment business launched in April. Today, many residents of Changshui village are operating tourism-related businesses, intent to ride the wave of fast-recovering tourism.
The village has six newly opened restaurants and saw 12 new homestay service providers start up since the outbreak of COVID-19 pandemic.
The local government's measures to promote nature-based tourism included free exterior decoration for houses of residents who offer homestays, about 50 million yuan toward renovation of public toilets, parking lots, and other infrastructure, said Yu Diewen, an official of Changshui village.
The boom in agritainment also helped local villagers to shake off poverty. Villagers whose families were below the poverty line were able to earn money from tourism to support basic life necessities, said Yu.