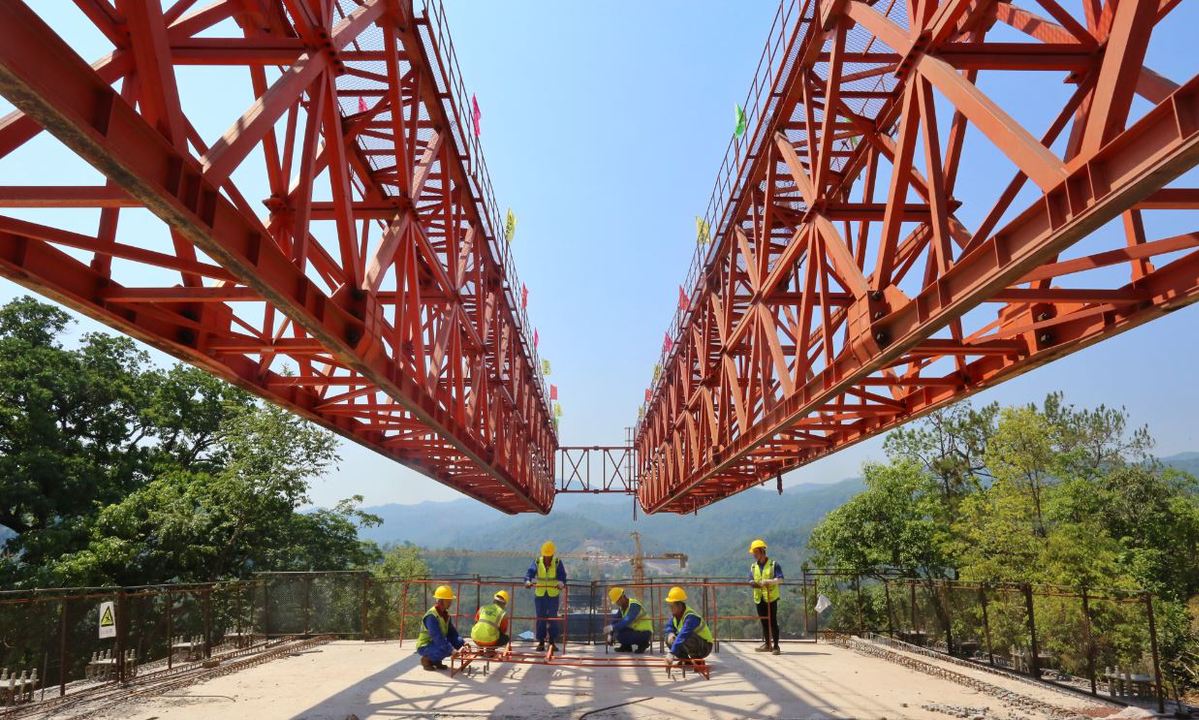 An industry report urged infrastructure investors and contractors with a long-term vision to expand in emerging markets and set up a diversified investment portfolio to minimize the impact of the United States government's unilateral and protectionist policies.
Investors and contractors in the infrastructure industry should fully evaluate the impact of US trade protectionism which has seriously hampered the process of economic globalization, the Belt and Road Infrastructure Development Index Report 2019 said on Thursday.
"The US unilateralism has disrupted the global economic, trade and investment environment, and the uncertainty of international infrastructure cooperation has increased," said Fang Qiuchen, chairman of the China International Contractors Association.
The US moves will have significant direct impact on international business, especially foreign trade and investment in emerging economies, for a long time in the future, the report said.
The report was released on Thursday at the 10th International Infrastructure Investment and Construction Forum. The China International Contractors Association and China Export and Credit Insurance Corp came up with the annual report.
To resolve difficulties caused by US policies, Fang called on companies to continue boosting the quality and efficiency of infrastructure projects they take part in through the BRI economies.
He also stressed the importance of seeking win-win partnerships and obeying local laws and regulations to deliver sustainable infrastructure projects in those markets.
Wan Bingnan, vice-minister of commerce, said at the launch ceremony that China is willing to work with countries and regions around the world to build global partnerships and promote high-quality and sustainable infrastructure development.
The Belt and Road Infrastructure Development Index, a key indicator of the prospects of BRI economies' infrastructure sector, remains stable at 119 in 2019. The higher the index score, the better the prospects a country has in the infrastructure industry.
Despite slightly declining by three points from last year, the 2019 index remains "at a relatively high level," according to the Belt and Road Infrastructure Development Index Report 2019.
It indicates "good prospects" in the next two to three years for infrastructure development in countries and regions involved in the Belt and Road Initiative, Fang said.
The mild fall of the index was attributed to heightened global political risks and disruption of the world economy because of the tug-of-war between major countries, along with the complex and changeable environment of the Belt and Road economies, the report said.
The report predicted that infrastructure development can be uneven across several regions this year. Southeast Asia will maintain strong momentum in infrastructure development and ranks first among seven regions for the third consecutive year.