Just ahead of US Secretary of State Mike Pompeo's visit to India next week, the State Department reiterated US frustration with New Delhi over its deal to purchase S-400 antiaircraft missile system from Russia.
India already appeared to blow off last week's US urging it not to go through with the purchase, which comes at a delicate time of severe strain with Turkey over precisely the same issue. A State Dept. briefing hinted at the Turkey issue alongside ally India seeking to procure the advanced Russian system:
"With respect to the S-400, we're urging all of our allies and partners, India included, to forgo transactions with Russia that risk triggering the CAATSA sanctions," an official said during a background briefing Friday.
The "Countering America's Adversaries Through Sanctions Act" is the 2017 law allowing the White House to impose sanctions on countries buying Russian weapons.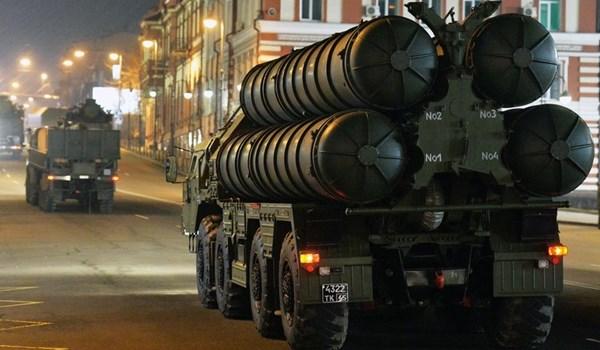 "This is a time we will be encouraging India to look at alternatives," the US official added. However, it appears a whole litany of countries over the past year have shown increasing interest in pursuing the S-400. 
Last year the military analysis magazine Military Watch put together the following list of US allies, NATO members, as well as non-aligned states lately showing "considerable interest" in the S-400. They include: 
Iraq 
Qatar
Saudi Arabia
Morocco
Egypt
Turkey
India
Vietnam
South Korea
And then there's Russia defense clients China, Belarus, Algeria, and Iran as well. Turkey has remained unmoved even amid an unprecedented rift with Washington and talk of sanctions and even threats of Ankara's own counter-sanctions. 
India's English-language daily The Economic Times indicated this week that the Indian government's course will remain unwavering:
The Ministry of External Affairs had earlier made it clear that India had no plans to scrap its S-400 deal with Russia despite the US posturing. The Indian government is not comfortable with Donald Trump administration repeatedly trying to dissuade India from purchasing the S-400 system. 
Though during Pompeo's visit to New Delhi next week economic and job matters are expected to top the list — especially reassurances that Washington has no plans to impose a cap on issuing the highly sought after H-1B visas used widely by Indian IT professionals — the S-400 deal with Russia will be a tense lingering issue, likely to be brought up by Pompeo.
India is categorized as having "Strategic Trade Authorization Tier-1 status" in Washington, yet not even Turkey's full NATO membership status has prevented it from coming under the White House's wrath over the past year, further resulting in blocked F-35 stealth fighter purchases.