KLIMAKATASTROFEN ER VIRKELIGHED
Australien brænder. 4 millioner hektar er gået op i flammer – til sammenligning omfattede brandene i Amazonas 900.000 hektar i 2019.
Op mod 500 millioner dyr menes at have mistet livet i de naturbrande, der hærger kontinentet netop nu. Og 1600 hjem er (indtil videre) brændt ned, imens 23 mennesker har mistet livet.
100.000 beboere og turister er sendt på flugt fra ilden, og myndighederne mener, at brandene kan fortsætte i månedsvis, så det er svært at forestille sig, hvor stor en katastrofe, vi ender med at være vidner til.
Og ja – situationen er forværret af klimaforandringerne. For tredje år i træk oplever Australien en omfattende tørke, og temperaturer på over 40 grader kombineret med kraftige vinde betyder, at brandene spreder sig uhyggeligt hurtigt. Situationen er en konkret konsekvens af de ændringer i klimaet, som er forårsaget af os mennesker.
Australien er blandt de største klimabelastere i verden, ikke mindst på grund af landets gigantiske kulindustri. Som regeringen i øvrigt for nylig har besluttet at booste yderligere ved at godkende planerne om at anlægge en ny kulmine, der skal ende med at være verdens største.
Så, hermed en besked til Australiens premierminister Scott Morrison:
IT AIN'T ROCKET SCIENCE – DO THE MATH, MATE!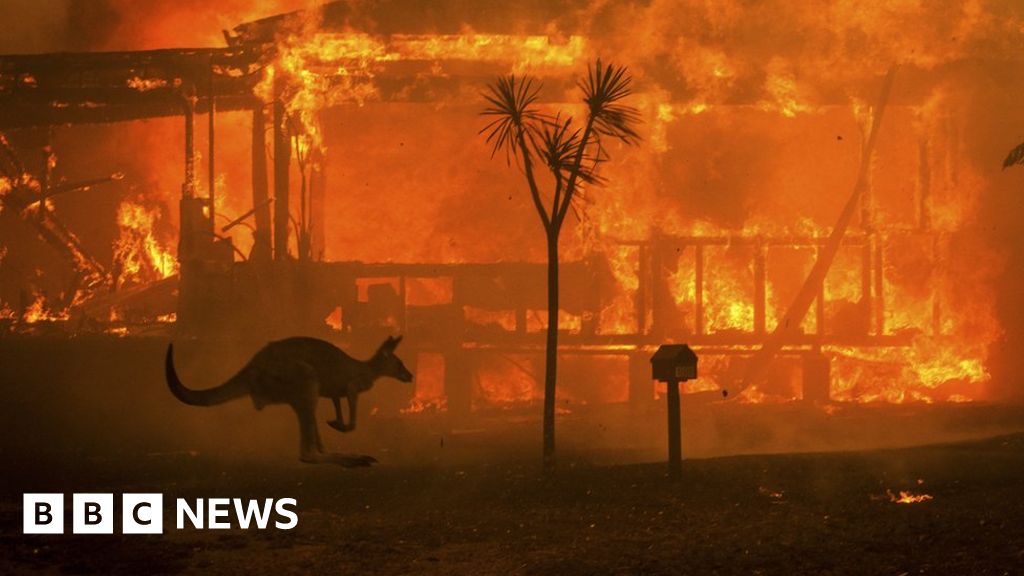 In pictures: Latest from the Australian bushfires
This week's fires have destroyed hundreds of homes.


Alternativet via Facebook