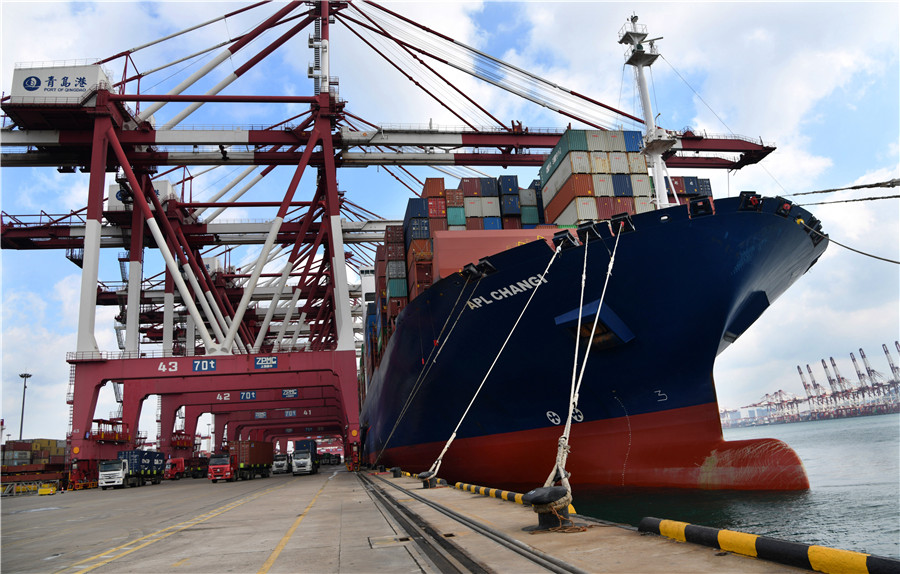 China's imports of bulk commodities including iron ore, crude oil and coal, as well as essential agricultural products such as meat, grew rapidly in the first quarter of this year, the General Administration of Customs said on Tuesday.
China imported 260 million metric tons of iron ore, 130 million tons of crude oil and 95.78 million tons of coal in the first quarter of 2022, growing 1.3, 5 and 28.4 percent year-on-year respectively.
For essential products, the country imported 17.79 million tons of soybeans and 513,000 tons of beef between January and March, surging 6.2 and 64.9 percent on a yearly basis according to customs data.
Pushed by the COVID-19 outbreak, China's imports of medical materials and pharmaceuticals rose 14.8 percent year-on-year to 1.91 billion yuan in the first quarter of 2020.
Li Kuiwen, the GAC's spokesman, said that while the epidemic has caused certain impact on the country's exports and imports within the short term, China's foreign trade ability remains highly resilient. Chinese companies have strong adaptability and market development capabilities for dealing with the new situation.