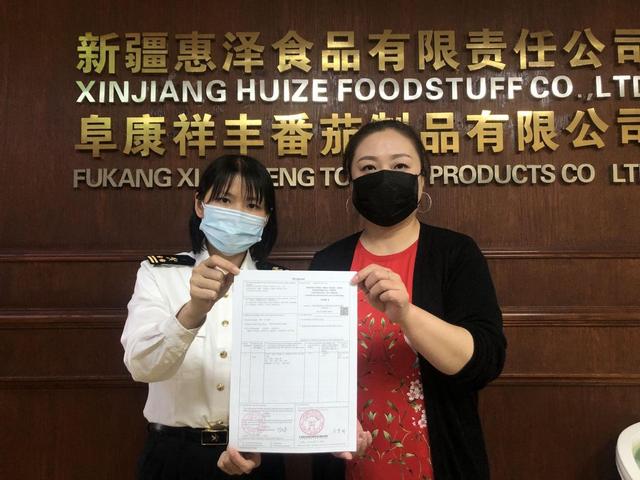 The first China-ASEAN free trade certificate of origin in the Xinjiang Uygur autonomous region was issued by the General Administration of Customs on Monday, ushering in a new way of doing things in the region.
The self-service printing certificate is an important measure by the administration to optimize the business environment at ports and promote trade, which could reduce the import tariff of $212.47 a year for the products of companies in the region that export to Indonesia.
The region added Indonesia and Singapore to the list for certification. Enterprises in the region can print their own certificates of origin for 17 countries, which will further reduce the cost of foreign trade on enterprises and enhance the competitiveness of exported commodities.
"Indonesia is the main market for our exported goods," said Zhang Yuanyuan, a salesman for Xinjiang Fukang Xiangfeng Tomato Products Co. Now we not only enjoy the tariff benefits but can apply for the certificate of origin without leaving home. It is really convenient for enterprises."
Compared with the traditional way of applying for certificates, self-printing reduces the application time for enterprises. After the online application has been verified, the enterprise does not need to go to the customs office to pick up the paper.
Customs officials in Urumqi said certificates of origin are official document that prove the goods originated in a particular country, and the products are exported to a country or region that has signed a free-trade agreement with China.
Companies benefit from preferential import tariffs, with some goods qualifying for zero tariff.