Financial news
Hurun: 15% of firms expect revenue to rise in H1
By
|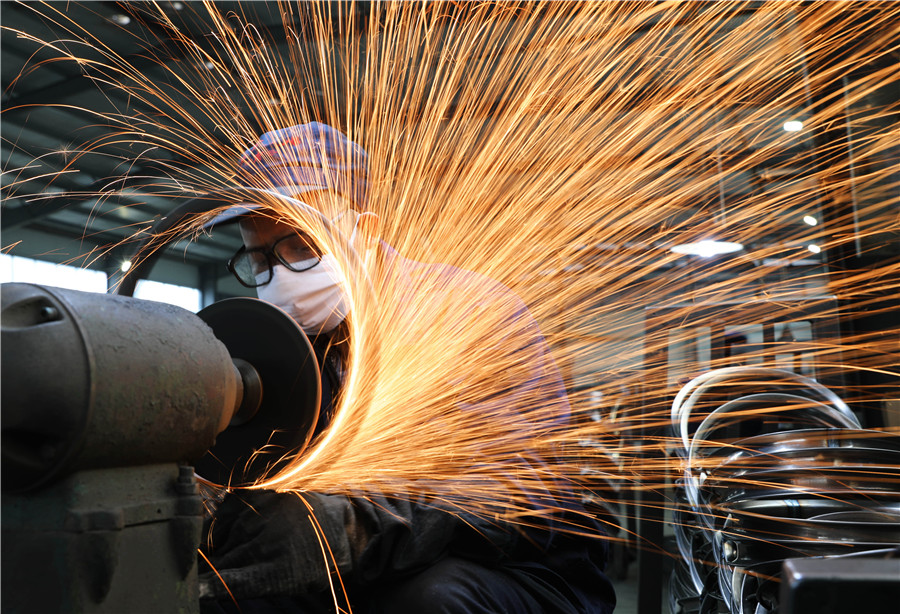 Fifteen percent of entrepreneurs think their companies' revenue will increase in the first half of this year, and 13 percent said the figure will stay the same as the last year, according to a latest report on Thursday.
The report was jointly compiled by ranking agency Hurun and online drug-selling company Dingdang Medicine Express to collect questionnaires from 480 entrepreneurs in industries including culture, sports, entertainment, communications, software and information technology services, manufacturing, wholesale and retail, education, and hotel and catering sectors.
As work has resumed after the Spring Festival holiday, more than 300 million people and 18 million companies have used telecommuting for work in China.
The "smart mobile office" market size is expected to reach 37.5 billion yuan ($5.37 billion) in 2020, surging 30 percent year-on-year.
The impact to companies will continue into May, some entrepreneurs said.
Two-thirds of enterprises said their revenues will decrease in the first half of this year, and half of them believe it will drop 20 percent over the same period of last year, with the average decline at 17 percent.
Revenues from the industries of hotels and catering, wholesale and retail, and culture and entertainment will see the largest drops. The average revenue decline will be 19 percent in manufacturing, 20 percent in real estate and 12 percent in finance.
In order to cope with the current situation, they are vigorously seeking solutions, including allowing employees to continue working at home to cut unnecessary expenditures, strengthening promotions and expanding sales, and applying for government subsidies.
Cutting taxes and administrative fees, and fiscal subsidies are the most popular policies among entrepreneurs, followed by giving subsidies for workers, and lowering the social insurance payment.
By March 1, the total amount of donations nationwide hit 20.3 billion yuan to aid the country's battle against the novel coronavirus, with 36 enterprises and individuals donating 100 million yuan or more, 448 donating 10 million yuan to 100 million yuan, and 978 donating 1 million yuan to 10 million yuan.
The efficiency will be improved in some enterprises that get through the epidemic situation, by using telecommuting to work, cutting unnecessary expenditures, and innovating products and services to confront the difficulties, said Rupert Hoogewerf, founder and chief researcher of the Hurun Report.