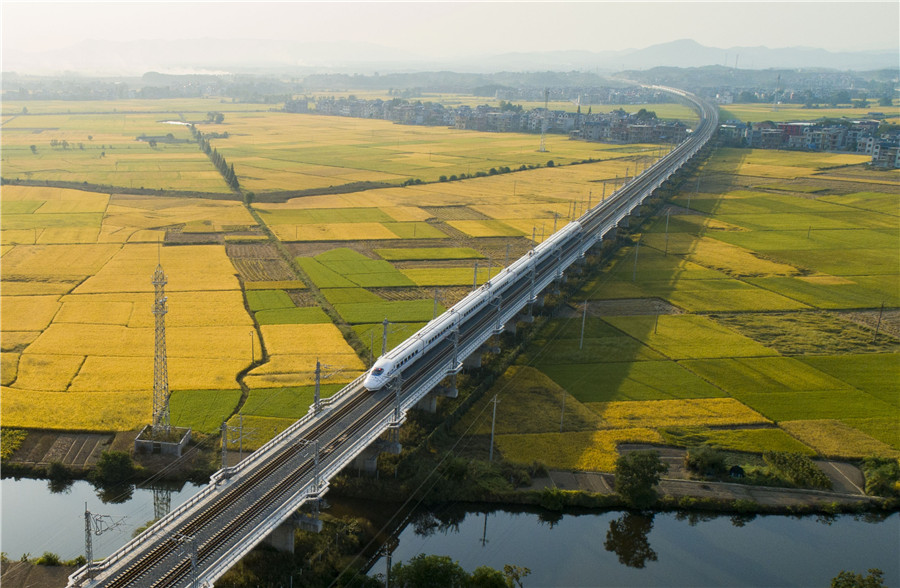 Nation's economy shows great resilience with supportive policies, robust job gains, steady foreign trade
BEIJING-Pessimists may find little evidence to support their ill-informed and misleading claims about the Chinese economy in 2019.
In their eyes, doom and gloom seemed the only possible scenario for the country amid trade disputes and mounting external uncertainties. However, the resilience and vigor of the Chinese economy have proved quite the opposite.
Here is a fact-check on how at least six claims about China's economy have fallen apart.
Natural slowdown or bleak growth?
Some scaremongers have long tried to sell the message of a "hard landing" of the Chinese economy, whose resilient growth this year made this theory all the more flimsy.
China's GDP expanded 6.2 percent year-on-year in the first three quarters of this year, data from the National Bureau of Statistics showed. The growth, in line with the government's annual target of 6-6.5 percent set for 2019, still outpaces other major economies including the United States, Japan, Germany and India.
A slowdown, rather than a steep fall, is "to be expected and is not surprising or alarming in any sense", as the economy is moving along an expected natural path of maturing growth following its unprecedented growth pace over four decades, said Ahmed Saeed, vice-president of the Asian Development Bank.
Global ratings agency Fitch in November maintained its A+ credit rating on China, affirming its stable growth outlook supported by the country's robust external finances and strong macroeconomic performance.
Stable job market or employment crisis?
Navigating headwinds, China has delivered robust job gains with a stable unemployment rate instead of the massive layoffs predicted by some. NBS data showed that 12.79 million new urban jobs were created in the first 11 months of this year, exceeding the annual goal of creating more than 11 million new jobs.
As China's economic structure has shifted from being industry-led to service-led, the growing service sector, new business models and multiple support policies are also generating more opportunities.
Every percentage point growth of the country's economy can be translated into about 2 million new jobs, said Liu Aihua, spokesperson of the NBS, adding that the job market is kept stable as steady economic growth, structural adjustments and entrepreneurial innovation continue apace.