One day following last Thursday's bombshell Mueller report — or rather we should say the report which ended three years of nonstop 'Russiagate' hysteria with a not-so-dramatic whimper — the Russian embassy in the US issued its own scathing report, calling the collusion conspiracy which Mueller's team sought to uncover "hollow and laughable". 
The Russian embassy also said it was "no surprise" that the investigation delivered "no tangible result" in its own massive 120-page study, released online Friday, even the title of which pulled no punches — The Russiagate Hysteria: A Case of Severe Russiaphobia.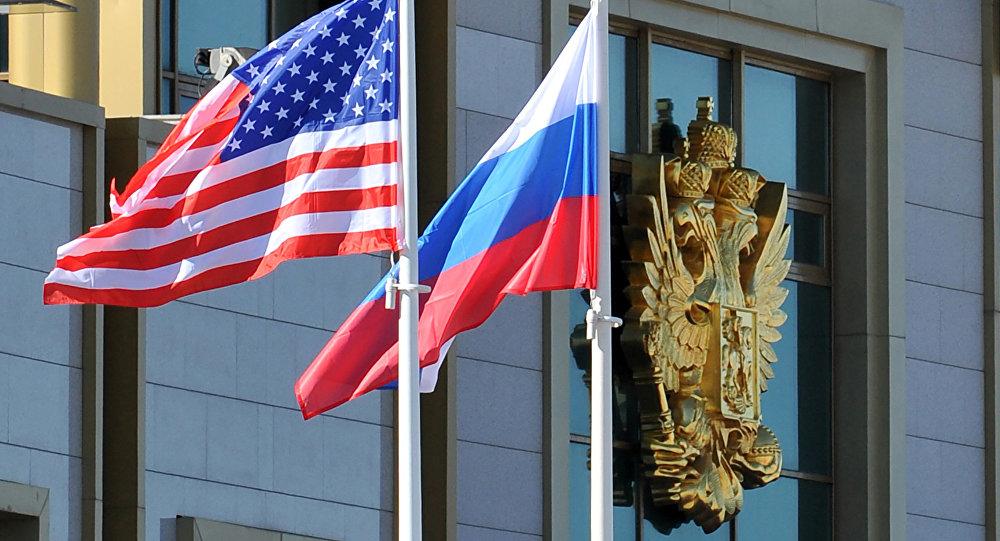 The publication blasted a list of "groundless accusations" repeated since Trump's 2016 election, including allegations of Russian election meddling, the Kremlin's supposedly being behind the DNC hack, as well as Trump's working with Russian intelligence. 
It concluded in the wake of the Mueller report:
The investigation… didn't show any real evidence to back up claims of Moscow's cyberattacks and attempts to "subvert democracy".
Though Mueller's report failed to deliver on much of what the mainstream hyped over the years, it did point to efforts of Russian "interference" in US elections and alleged that Russian military intelligence was complicit in "hacking" the DNC.
"An obvious conclusion is reached – there was no collusion" the English language Russian report asserts. 
The report reads:
After three years, more than 8,000 publications in just four main outlets (Washington Post, New York Times, CNN and MSNBC), endless congressional inquiries, 22 months of the work of Robert Mueller that cost taxpayers an estimated $32 million, more than 2,800 subpoenas, 500 witnesses interrogated, and as many search warrants, an obvious conclusion is reached – there was no collusion.
The report also outlines multiple instances where Moscow had "fruitlessly" asked Washington to provide "hard proof" of the allegations, even going so far to offer cooperation in any investigation, but "the US refused every single time."
During the entirety of the ordeal, the embassy report finds, "All this time, Russia pointed to the obvious made-up nature of these insinuations."
Meanwhile, Russian Foreign Minister Sergey Lavrov ripped continued lack of US cooperation related to already agreed upon US-Russia initiatives to foster US-Russian economic and business ties. 
#Lavrov: our side submitted proposals and candidates to 🇷🇺🇺🇸 Consultative Business Council; however, no response from American businesses has followed since. There is another political taboo against implementing what the presidents had agreed upon
👉https://t.co/A3zaa0ZhpU pic.twitter.com/hcnlRS4z6E

— Russia in USA 🇷🇺 (@RusEmbUSA) April 20, 2019
In the aftermath the embassy called for the US and Moscow to "join efforts to repair the damage to bilateral relations," and further expressed hope that the "end of the Mueller saga would contribute to further dispelling the smoke and mirrors on this topic." 
The full report compiled by the Russian Embassy in the US can be accessed here.