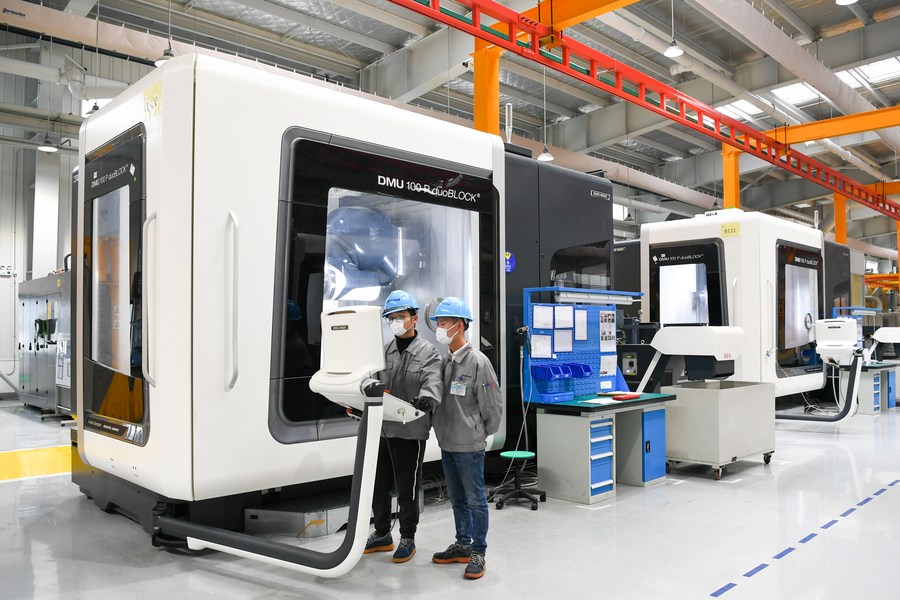 China will enhance support for its high-tech development zones by attracting more high-quality talents, strengthening intellectual property protection and providing better financial services, officials said on Thursday. 
Last Monday the State Council, China's Cabinet, published a guideline on how to achieve high-quality growth for high-tech companies in these zones, as well as expanding their influence to the local region and the world. 
In 2019, the 169 national high-tech zones generated 12.2 trillion yuan ($1.72 trillion) of gross domestic product, 1.9 trillion yuan of tax payments and 4.1 trillion of exports, said Xu Nanping, vice minister of science and technology, at a press briefing organized by the State Council Information Office on Thursday. 
The three figures accounted for 12.3, 11.8 and 21.6 percent of their respective national totals. The 169 zones also recorded 619,000 newly registered enterprises, 22 million employees and 38.6 trillion yuan in revenue last year. 
"Since the founding of the first high-tech development zone in 1988, these areas have become the backbone of China's science and technology innovation and development," Xu said. 
To ensure further growth in these areas, China will increase efforts to attract prominent talents and research resources, nurture world-class tech companies and remain open to international cooperation, he said. 
Meanwhile, China will continue to support small and medium-sized tech companies, enhance financial services and help these companies unlock their innovation potential, he added. 
"Through these efforts, China aims to develop a sound environment for high-quality development."