In the immediate aftermath of the massive explosion that rocked Beirut yesterday, killing over 100 and leaving more than 4,000 injured while leveling an entire district of the city, and leaving destruction up to miles away, both the Israeli government and Hezbollah denied having anything to do with it, or that it was the result of missile attack, sabotage, or bombing.
The official Lebanese government explanation emerged after the prime minister identified that the blast that produced a shockwave and mushroom cloud that even briefly blocked out the sun, was linked to 2,750 tons of ammonium nitrate which had unsafely sat in storage on the port going back to 2013.
But now Israeli and Western media sources are taking a fresh look at Hezbollah's activities related to the chemical compound commonly used in fertilizer, and which it should be noted was the same used in the Oklahoma City bombing on April 19, 1995.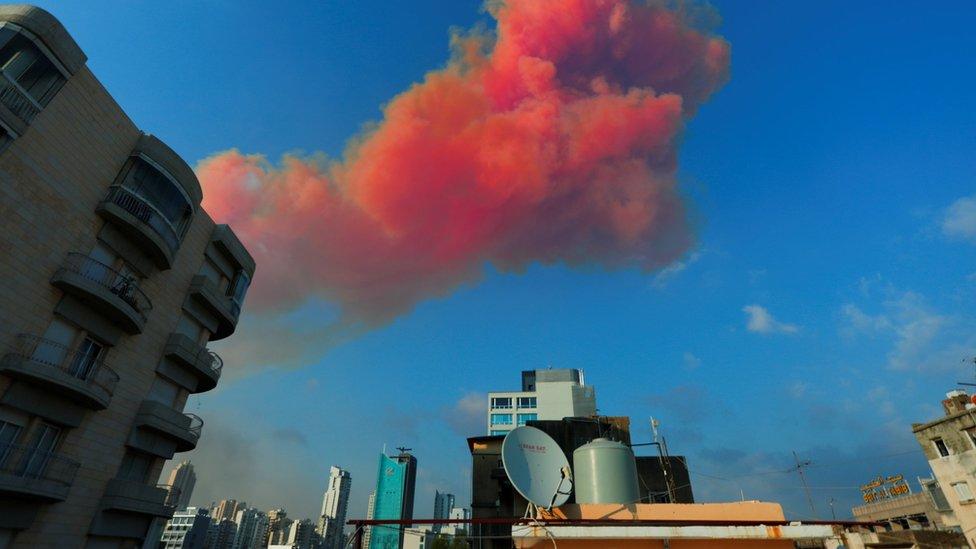 The Jerusalem Post reports Wednesday:
Hezbollah kept three metric tons of ammonium nitrate, the explosive thought to be behind the mega blast in Beirut this week, in a storehouse in London, until MI5 and the London Metropolitan Police found it in 2015.

The Lebanese terrorist group also stored hundreds of kilograms of ammonium nitrate in southern Germany, which were uncovered earlier this year.
While ultimately the report presents no evidence that Hezbollah stores were involved or to blame in Tuesday's tragic disaster which wiped out the economically vital port area, Israeli media is strongly suggesting there could be a link.
And the report details further based on UK media sources:
A source was quoted in The Telegraph saying the ammonium nitrate was to be used for "proper organized terrorism" and could have caused "a lot of damage."

MI5 arrested a man in his 40s for allegedly planning terrorist attacks, but did not find evidence that the terrorists were planning an attack in the UK.

…A foreign government reportedly tipped off MI5 to the explosives stockpile. KAN reported that the Mossad gave the UK the information.

"MI5 worked independently and closely with international partners to disrupt the threat of malign intent from Iran and its proxies in the UK," an intelligence source told The Telegraph.
The investigation that uncovered alleged Hezbollah stockpiles of ammonium nitrate had the involvement of Mossad as well.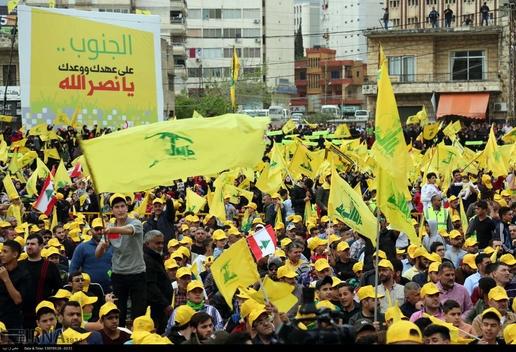 All this suggests of course that the narrative surrounding the precise cause of the blast is anything but settled. In the coming days accusations and counter-accusations will likely continue to grow as old enemies in the region find new suspicions and reasons to accuse.
Add to all this that President Trump added fodder in terms of suspicions there was terrorism, foul play, or even a state actor at work when he said Tuesday evening that his generals "seem to think it was an attack. It was a bomb of some kind."
Given the new UK and Israeli media accusations that Hezbollah has long been seeking and storing highly explosive ammonium nitrate, it will be interesting to see if Pompeo's State Department runs with any of this. Will the accusations be used to bring Hezbollah in Washington's cross hairs once again?
However, we struggle to see what Hezbollah could stand to gain in blowing up its own country, where the Shia paramilitary group even has members represented in parliament, and maintains hospitals in Beirut.