A helicopter crashed into the Hudson River near 34th street in Manhattan on Wednesday afternoon, according to NBC New York.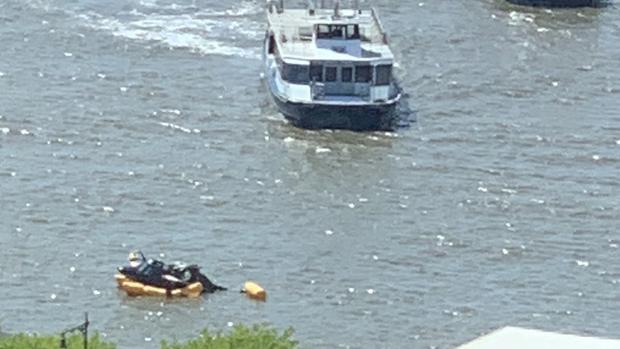 It is unknown how many people were on board or which company operated the chopper, however there were no injuries reported. 
BREAKING: Helicopter lands in the Hudson River @abc7 #Nyc https://t.co/g9JIpZBO1O

— Laura (@fashion7thave) May 15, 2019
Traffic cameras showed the helicopter tied to a bulkhead on the side of the river, supported by flotation devices. 
The city's emergency management system blasted out an email warning people to expect road closures and a heavy emergency presence in the area of 12th Avenue and West 34th Street. No additional information was immediately available. –NBC New York
BREAKING:
First images of the helicopter that went down in the Hudson near 12th and 30th coming in now. pic.twitter.com/qHVn97ZmQg

— Henry Rosoff (@HenryRosoff) May 15, 2019
You can sort of see the helicopter in the second pic. pic.twitter.com/DzlZakMAJL

— JarekFA (@JarekFA) May 15, 2019