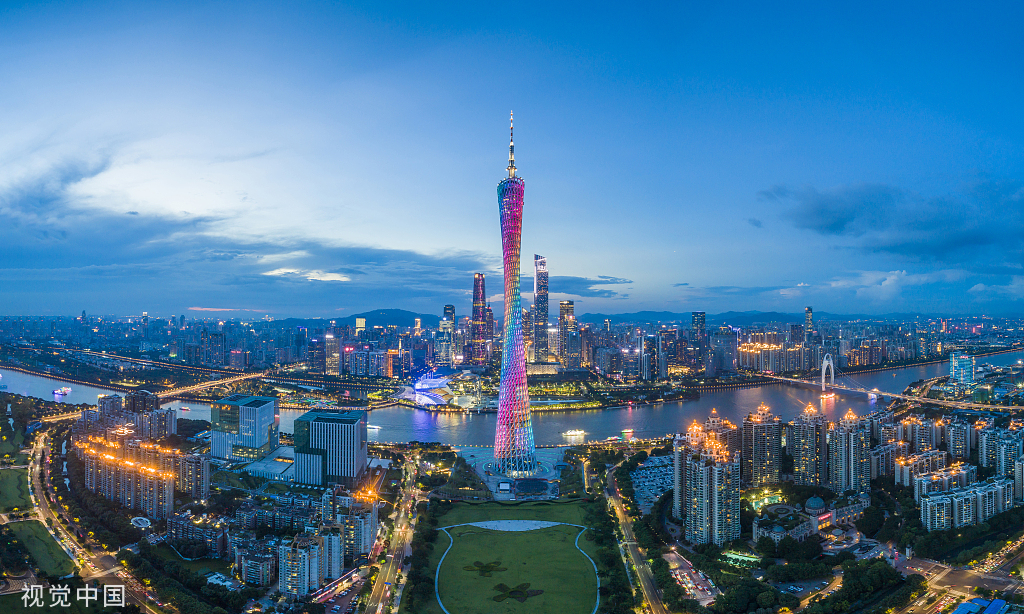 Guangzhou is stepping up efforts to foster a better business environment to attract more investors, vice-mayor Chen Zhiying said on Wednesday. 
The city will work to offer better administrative services for companies and organizations that set up branches in Guangzhou, according to Chen. The goal is to help build the Guangdong-Hong Kong-Macao Greater Bay Area into a global financial center, he said.
Chen further added Guangzhou will fully leverage its strengths in industrial finance, green finance, and cross-border finance to create business opportunities for investors. Chen said he hopes to see strengthened relations and more communications among financial organizations in Guangzhou.
The remarks were made during a business and investment matching meeting for local governments, investors, and financial organizations held on Wednesday in Beijing.
A total of 33 projects, covering areas such as infrastructure, financial technology, and green technology, were signed at the meeting.
Qiu Yitong, head of the Guangzhou Financial Supervision and Management Bureau, said Guangzhou is improving its business environment and has made tangible progress.
In a recent report on Chinese cities' business environments by the Chinese Academy of Social Sciences, Guangzhou ranked at the top among 34 major cities surveyed last year.
Guangzhou will continue working to build a modern financial service system with a focus on serving the real economy, deepening financial reforms, and preventing and controlling financial risks, Qiu said.
For the first three quarters this year, Guangzhou's financial sector has seen added value of 161.95 billion yuan ($23.14 billion), up 7.8 percent year-on-year and accounting for 9.1 percent of the city's GDP in the same period.