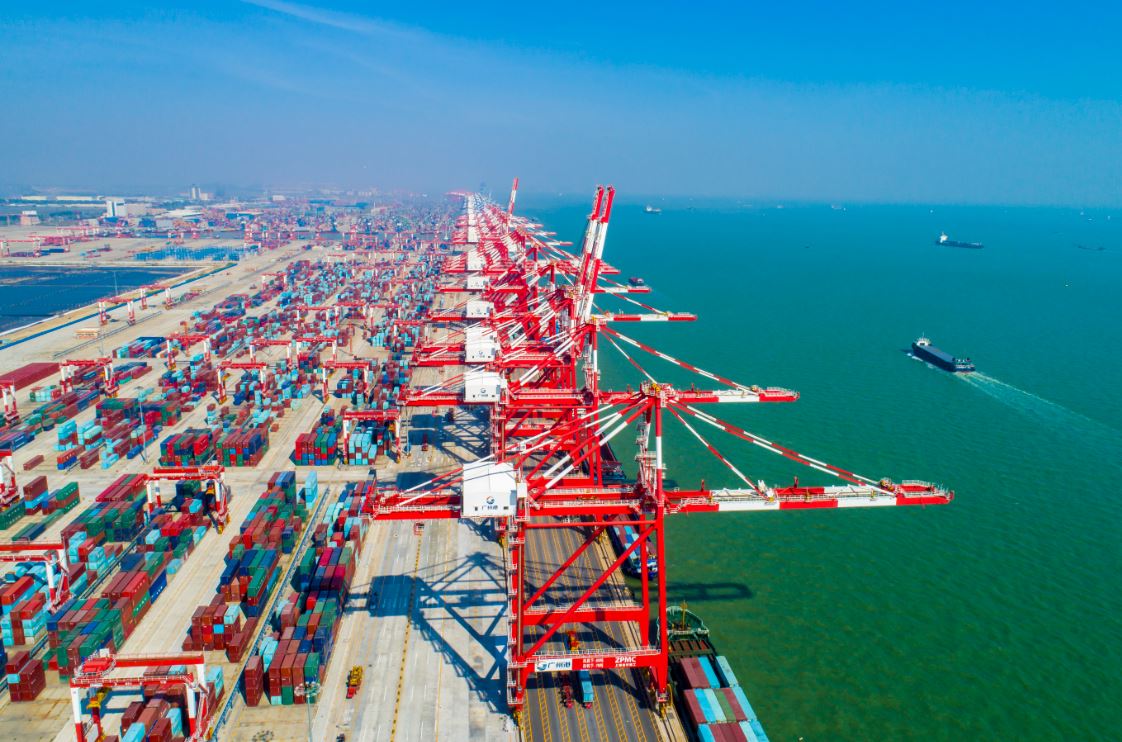 Private companies have played an increasingly important role in the development of the foreign trade industry in South China's Guangdong province in the previous year.
According to statistics released by Guangdong Customs on Monday, the import and export volume from private companies in 2019 grew 5.6 percent year-on-year to hit more than 3.7 trillion yuan ($536.23 billion), representing 51.8 percent of the province's total and up 2.9 percentage points when compared with the figure recorded in 2018.
It was the first time that foreign trade volume from private companies reached more than 50 percent, exceeding their State-owned counterparts, according to a statement from Guangdong Customs.
Guangdong, one of the country's economic powerhouses, has recorded more than 69,900 private companies that have achieved a foreign trade volume last year, up 7,000 firms when compared with 2018.
Guangdong, the country's biggest foreign trader, continued to lead the country in foreign trade, with an import and export volume last year of 7.14 trillion yuan ($1.03 trillion), a slight reduction of 0.2 percent year-on-year.
The province, a window of China's reform and opening-up, reached a foreign trade surplus of 1.54 trillion yuan in 2019.
China's other major foreign traders include Beijing, Zhejiang, Shanghai and Jiangsu with respective export and import volumes of 4.3 trillion yuan, 4.1 trillion yuan, 3.7 trillion yuan and 2.8 trillion yuan in the previous year.
Guangdong's exports grew 1.6 percent year-on-year to 4.34 trillion yuan, while its imports witnessed a reduction of 2.9 percent year-on-year to hit 2.8 trillion yuan.
Meanwhile Guangdong's effort to diversify its world market has achieved progress in the previous year.
Guangdong's foreign trade with European Union witnessed year-on-year growth of 11.1 percent to 888.36 billion yuan, while the province's trade orders with the United States saw a reduction of 7.3 percent year-on-year to stand at 809.5 billion yuan last year.
The EU has replaced the United States to become the third-largest foreign trade partner of Guangdong.
Hong Kong and the Association of Southeast Asian Nations (ASEAN) were the biggest trade partners of Guangdong province, with foreign trade volumes reaching 1.1 trillion yuan and 1.02 trillion yuan respectively, in 2019.
Guangdong's foreign trade with the nations of China's Belt and Road Initiative grew 6.3 percent year-on-year to hit 1.71 trillion yuan, while the province's import and export volume with Latin America also saw year-on-year growth of 8.8 percent.