Financial news
Guangdong eyes emerging industries to maintain economic momentum
By
|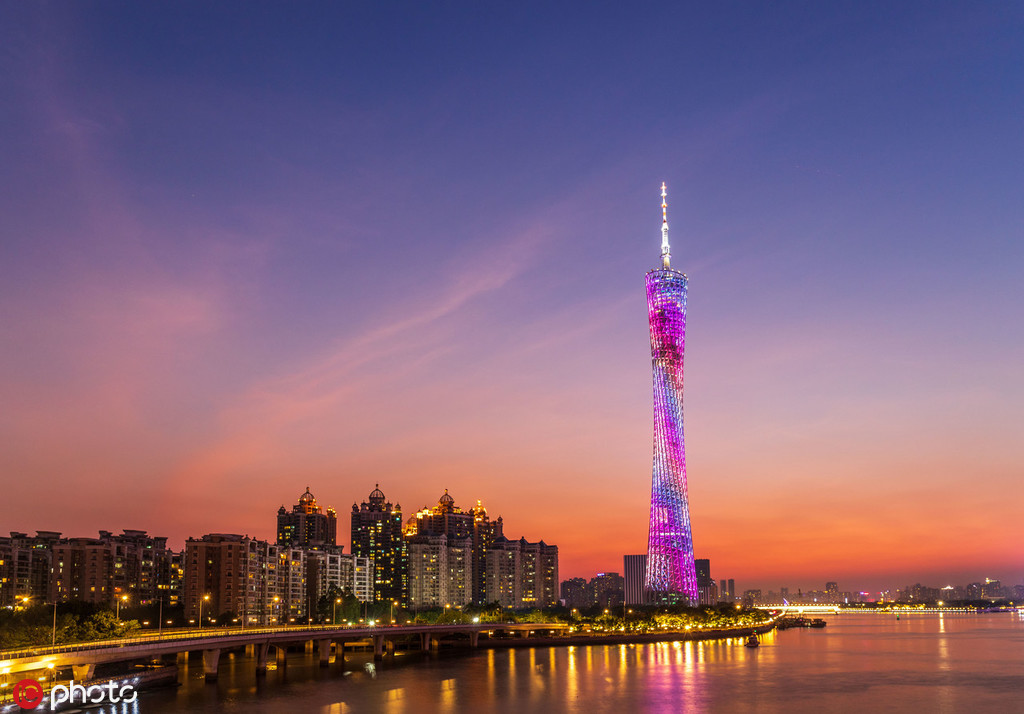 The gross domestic product of Guangdong province is estimated to surpass 10 trillion yuan ($1.45 trillion) in 2019 and the province aims to develop strategic emerging industries to realize high-quality economic development, its top government official said on Monday.
Guangdong Governor Ma Xingrui said in a media conference that the overall economic strength of Guangdong province has been constantly improving. In 2018, the GDP of Guangdong province reached 9.7 trillion yuan, which was 599.8 times that of 1949 (2.03 billion yuan), accounting for 10.8 percent of the national total.
"The regional GDP has ranked first across the country for 30 consecutive years since 1989, the local general public budget revenue for 28 consecutive years since 1991, the total volume of imports and exports for 33 consecutive years since 1986, and the total retail sales of consumer goods for 36 consecutive years since 1983," Ma said.
Per capita GDP reached 86,412 yuan, which was 148.2 times that of 1949 (73 yuan). The local general public budget revenue reached 1.21 trillion yuan, making Guangdong the first province in the country to have crossed the 1 trillion yuan threshold.
Ma said that to realize high-quality economic development, the province is targeting emerging industries. For example, it took the lead in developing 4K ultra high definition video systems which now account for over half of the national total production.
In 2018, Guangdong produced 32,000 industrial robots, taking more than 20 percent of the total production of the country. Speaking of new energy vehicles, Shenzhen, Guangzhou, and Zhuhai in Guangdong province all realized the electrification of buses.
"In terms of the industrial internet, currently over 3,000 enterprises in Guangdong are connected through the industrial internet. The information communication industry in Guangdong has also developed, producing 47 percent of the country's intelligent mobile phones, and we are actively working on the 5G network layout," he added.
The State Council Information Office said that in 2018, research and development expenditure in Guangdong exceeded 250 billion yuan, ranking first in China and accounting for 2.65 percent of the country's GDP. Guangdong ranked first in regional innovation capability in both 2017 and 2018. The number of patent applications and grants reached 793,800 and 478,400 respectively.
In addition, contract turnover in the technology market was worth 138.7 billion yuan. The self-sufficiency rate in technology reached 73 percent.
Value-added in the new economy accounted for 25.5 percent of GDP. In 2018, there were a total of 45,280 national-level new and high-tech enterprises in Guangdong, again leading the country in terms of the total number, revenue and net profit.