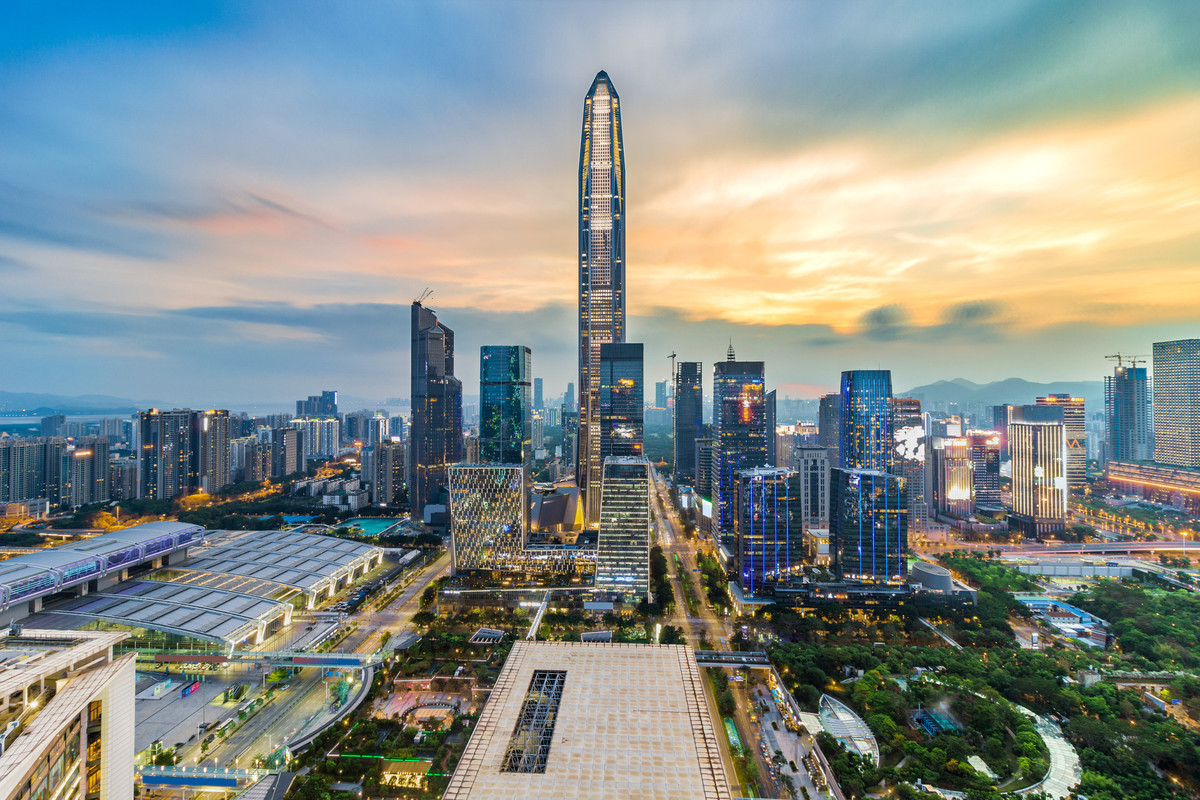 Guangdong province in South China has achieved sustained growth in use of foreign direct investment this year after deepening reform and furthering competitiveness in advanced manufacturing through scientific and technological innovation.
A growing number of leading foreign companies have set up facilities and projects in the province, or have charted plans to do so, since the beginning of the year.
Ma Xingrui, governor of Guangdong province, said Guangdong welcomes foreign companies to participate in its economic development and expects to further expand cooperation and exchanges with the rest of the world in the coming years.
Ma made his remarks when meeting with Darren Woods, chairman and CEO of Exxon Mobil Corp, in Shenzhen on Wednesday.
Exxon signed a contract with Guangdong to construct a $10 billion petrochemical project in the city of Huizhou last year. Construction of the mega-project is expected to officially start in April 2020.
"Guangdong expects Exxon to play a role in promoting the province's energy structure and upgrading its petrochemical industry," Ma said.
Ma promised to further improve Guangdong's investment and business environment. He also pledged to promote the rule of law to support Exxon's investment and development in the province where the market for petrochemical products is vast.
Earlier this year, Ma urged related departments and cities in the province to deepen reform and further their competitiveness in advanced manufacturing through scientific and technological innovation.
Woods said Exxon had good long-term cooperation with Guangdong and he expects to further expand cooperation with the province.
In addition to the Exxon project, German chemical giant BASF officially commenced construction of its $10 billion smart Verbund petrochemical project in Zhanjiang, a coastal city in the western part of Guangdong, on Nov 23.
The smart Verbund site will form a solid foundation for a world-class industrial cluster in Zhanjiang and establish stronger business connections between the province and Asian countries. It is the first large petrochemical project solely owned by a foreign investor in China.
Also last month, GE Renewable Energy commenced construction of its first wind power factory in Asia in Jieyang in eastern Guangdong.
In addition, German pharmaceutical giant Merck launched its Guangdong innovation hub in Guangzhou last month. Pharmaceutical firm AstraZeneca announced last month to establish its South China headquarters in Guangzhou.
According to statistics released by Guangdong Provincial Department of Commerce, Guangdong used actual foreign investment of 130.25 billion yuan ($18.48 billion) from January to October, up 2.41 percent year-on-year.
Of the investment used, 42 projects involved an actual utilized FDI of more than $100 million each.
Guangdong's actual utilized FDI in the pharmaceutical manufacturing and high-tech services sectors surged 63 percent and 59.1 percent respectively year-on-year in the first 10 months of 2019.
Xiao Yaofei, a professor with Guangdong University of Foreign Studies, attributed the sustainable growth of Guangdong's utilization of FDI to the province's huge market and its extensive opening up.
"Meanwhile, Guangdong, which has been opening up for more than four decades, has plenty of high-end talents and skilled workers," Xiao said.
He said Guangdong will continue to attract growing foreign investment when it deepens reforms and opens its door wider to the outside world in the coming years.
Guangdong, which borders Hong Kong and Macao special administrative regions, is expected to achieve a GDP of more than 10 trillion this year, compared to 9.73 trillion yuan last year.