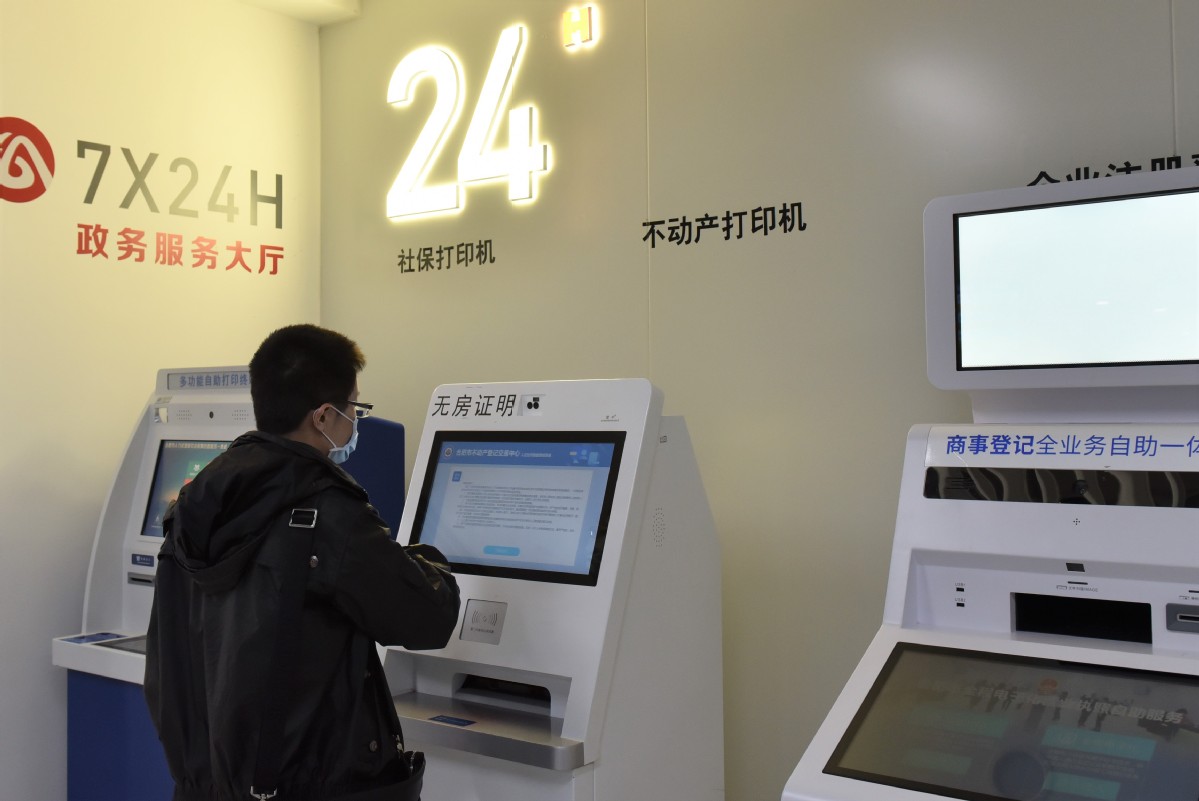 "It took at least one month to get a production permit before, but now the time is reduced to seven days," said Hua Qingmei, CEO of Anhui-headquartered Kochem Electric Appliance Co Ltd. After the COVID-19 outbreak, the company"s self-developed smart ultra-violet disinfecting system has been put on the market in only a few months. As Hefei's business procedures streamlined in government services, Hua experienced more effectiveness and flexibility managing her company.
To spur entrepreneurship and boost market vitality, Hefei, the capital of East China's Anhui province, rolled out a set of guidelines to transform government functions, delegate powers to lower administrative levels and enhance grassroots public services.
Government carried out targeted steps to further optimize the start-up services for enterprises. The trial reform separating administrative permits from business licenses was implemented in 2018, which simplified approval procedures and fueled a surge in new enterprises.
Within only one day or less, necessary procedures in staring a company can be completed, including applications for business license, official seal and invoices.
"The time needed for administrative approval is shortened from 8.16 to 3.2 days on average," an official in the government service center at the High-tech Zone said, "and applicants only have to submit an average of 2.89 documents for review, in comparison with 7.47 before."
Online service platforms were set up two years ago based on large databases and artificial intelligence. As of today, digital certificates have covered all 38,316 enterprises in the High-tech Zone.
Local authorities also launched an intelligent all-in-one kiosk for enterprises to handle businesses, which enables a 24-hour service seven days a week. With multiple functions combined – enterprise registration and cancellation, tax check, social security card, endowment insurance and pension management — the system has already been applied to local enterprises and incubation parks.
As part of the Yangtze River Delta, Anhui also facilitated integrated development in line with Shanghai municipality, Jiangsu and Zhejiang provinces. Cross-provincial government services are available in any city of the area, including registration of market entities, business license issuance and healthcare management.
The effective measures the Hefei government has taken bolstered the healthy surge in number of newly established companies, and provided new motivation for economic recovery.
According to the statistics of the market regulator in Hefei High-tech Zone, the area's total number of market entities hit 50,681 by September, surging 24.5 percent year-on-year, including 38,316 enterprises. The number of newly registered enterprises this year so far is 6,626, and is estimated to exceed 10,000 by the end of 2020.