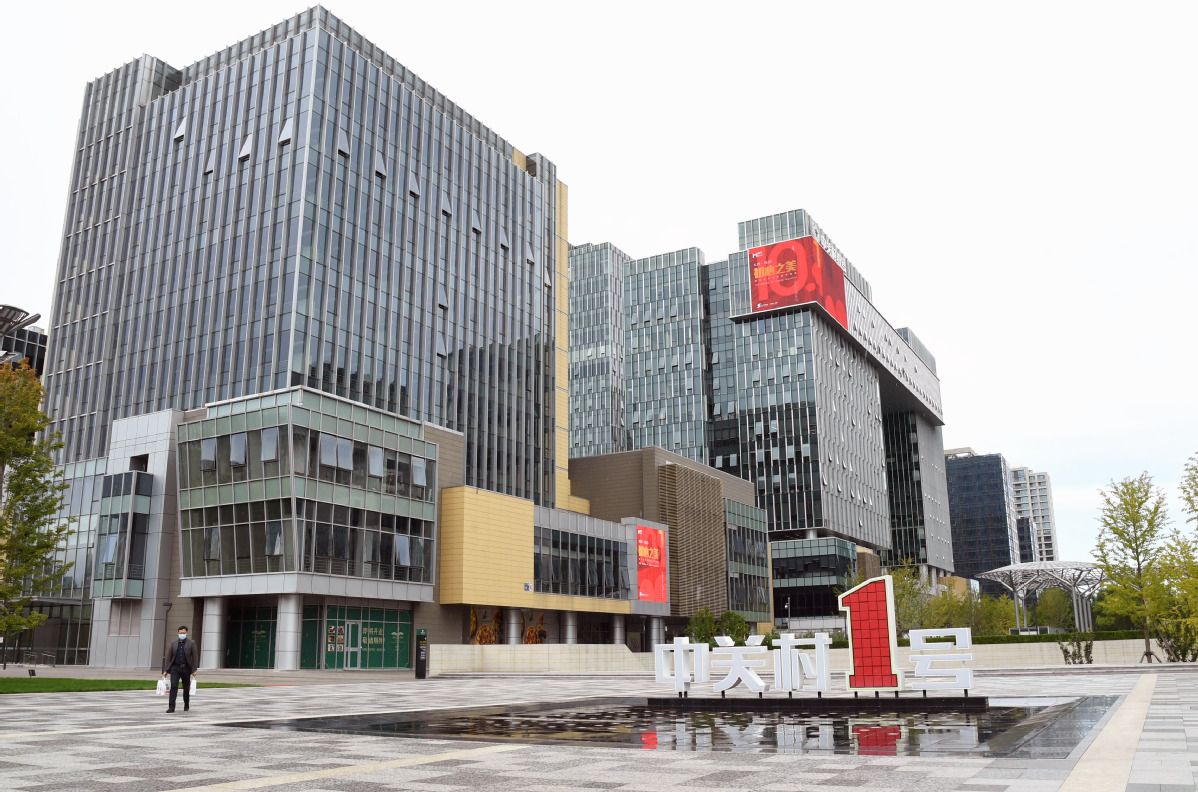 The newly established pilot free trade zone in Beijing is expected to revive the sluggish office real estate market in the national capital, experts said.
Demand is expected from businesses in the sectors of technology, financial services, medical and health, which will likely post new growth after reaping benefits from the zone.
Market absorption of office buildings in the city dropped about 47 percent year-on-year to reach around 92,000 square meters from January to September, due to the economic effects of the COVID-19 pandemic, according to a report from Savills, a real estate services provider.
Vacancy rate continued to rise and reached 15 percent by the end of the third quarter, up 5.9 percentage points on a yearly basis.
Average rental of Grade-A office buildings fell to 354.8 yuan ($53.22) per sq m per month, down 3.5 percent year-on-year, it said.
Rent is projected to decline for some time in the future, even though the COVID-19 epidemic has brought under better control in the city, said Li Xiang, head of the research department of Savills.
Li said office realty will see more pressure in the fourth quarter when new supply enters the market.
However, the newly launched pilot FTZ in the capital, which brings a series of preferential policies to certain industries and aims to optimize business environment, might invigorate the office market, experts said.
The State Council, China"s Cabinet, released plans for the new pilot zones in Beijing and in Hunan and Anhui provinces on Sept 21.
The pilot FTZ in Beijing will cover an area of around 120 square kilometers, including three areas for science and technology innovation, international business services and high-end industries, according to the government plan.
The zone will help the capital to construct a technological innovation center with global influence, a pioneer area for the opening-up of the services sector and digital economy, which will promote its economic development, said Anthony McQuade, chairman of Savills North China.
"And commercial properties, as an important carrier for the tertiary sector, are expected to welcome a new round of development as they will benefit from policies of the FTZ," he said.
Yunhe business district, a part of the FTZ's international business services area, has seen more billboards of finance and insurance companies hung up and stores opened, Li told Securities Daily.
Some State-owned enterprises are also negotiating with property management providers in the district.
"The FTZ has increased the property value in the business district, which will attract more companies, with rent and trading of commercial properties getting active," Li said.
Mi Yang, head of research for North China at real estate consultancy JLL, said establishment of the FTZ will stimulate new rental demand, ease market pressure and add new impetus to the office realty market.
Technology enterprises, for example, have been major tenants of Beijing's office buildings since 2018.
Technological clusters, such as Zhongguancun, showed a stable performance in office realty market this year despite the epidemic.
As the FTZ emphasizes development of businesses in information technology, health and technological services, demand for new office space from digital and technology companies will increase, Mi said.
The FTZ development plan stresses cross-border finance, international finance and commercial services, so fresh demand for rentals is expected to emerge. The growing healthcare industry will also likely drive the office realty market.
Besides, the FTZ may also allow new construction of office buildings in emerging suburban areas of Beijing, to boost expansion of industries and healthy development of commercial properties, Mi said.
Wang Fei, director of strategic consulting department of JLL North China, said the FTZ also stresses optimizing talent services and environment for innovation and foreign capital, which will help attract more international highend talent.
According to CBRE, a provider of real estate services, the relocation and expansion of TMT (technology, media and telecommunication) companies and financial services companies drove rental demand in the third quarter. Total amount of new rent transactions in the city increased 20 percent quarter-on-quarter.
Consumer goods manufacturing and pharmaceutical sectors also performed well during the period. Demand from foreign companies for office spaces has started building, it said.
"Tenants are stepping up efforts to upgrade office environment and reduce rental costs by relocation. In the future, as driven by the accelerated economic recovery and encouragement from the Beijing pilot FTZ's policies, the office leasing market will see more opportunities," said Zhang Jisu, head of advisory and transaction services at CBRE North China.
Wang Yugang contributed to this story.