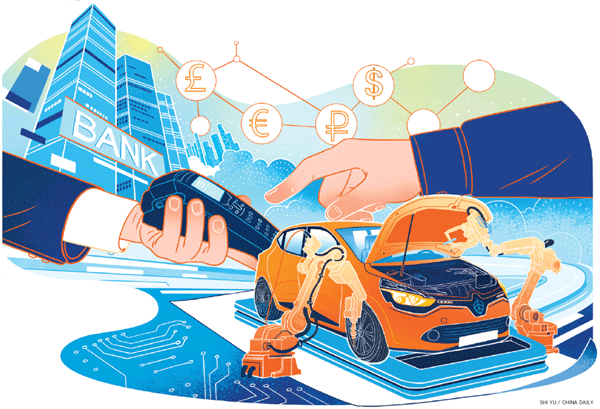 Greater competition to increase vitality of domestic companies and benefit Chinese consumers
The State Council has renewed its pledge to further open up the Chinese market and level the business playing field, with measures to give domestic and foreign players equal access to the banking and auto sectors and the capital market.
Experts said more market access to foreign capital will spur the vitality of domestic companies through greater market competition, which could provide better services and products to consumers.
The Cabinet said in a statement following Wednesday's executive meeting that the government will continue to cut red tape and improve services to foster a more welcoming business environment for foreign investment.
More sectors will be open to foreign investment, and restrictions on the scope of business of foreign-invested banks, securities companies and fund management firms already established in China will be lifted across the board, the statement said.
It also called for better foreign investment policies in the auto industry, with steps to offer equal market access for domestic and foreign-invested new energy vehicles made in China.
Premier Li Keqiang said at the meeting that foreign capital has played a unique and important role in China's economic growth, and the country must always attach great importance to the use of foreign capital to promote high-quality development and modernization.
Enabling fair competition between domestic and foreign businesses will offer consumers more choice and spur domestic businesses to improve their competitiveness and level of services, he said, adding that measures to attract foreign investment must be scaled up.
Mei Xinyu, a researcher at the Chinese Academy of International Trade and Economic Cooperation, said the Chinese economy is entering an era in which opening-up can pave the way for further reforms.
"Most of the sectors in China have been developed enough to no longer require a high degree of protection," he said. "Rather, they require more pressure from competition to ensure their vitality."
Mei said China's opening-up has covered measures including widened market access and the lifting of restrictions on equity caps, and the country has shared opportunities arising from its economic growth with its partners, helping them to better adapt to its market and its rules.