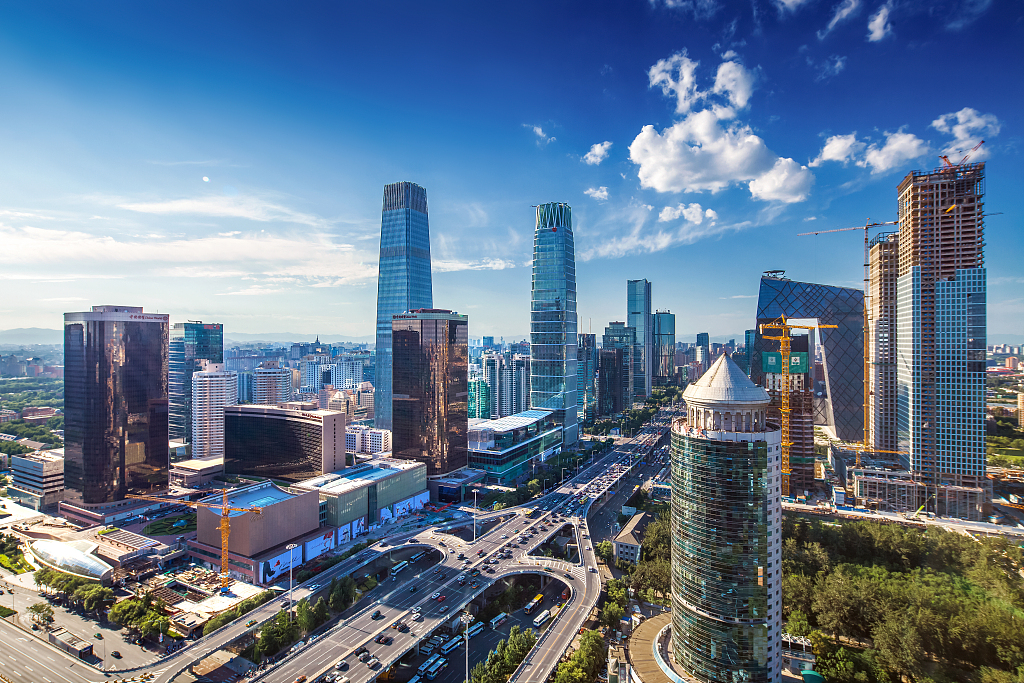 Five regions have entered the second modernization phase in China, according to a report on China Modernization 2019 released on Sunday in Beijing.
Hong Kong, Macao, Beijing, Taiwan and Shanghai are the five regions that have entered the second modernization phase, a new type of modernization characterized by the development of the knowledge economy and the building of a knowledge society.
Statistics show China was a developing country in 2016 and the country's first modernization index was 99, ranking 49th among 131 countries in the world in the same year.
China's second modernization index and comprehensive modernization indexes were 45 and 47 in 2016, ranking 49th and 59th worldwide.
The study on the general modernization level in 2016 indicated 11 places in China have completed their first modernizations.
Based on average annual growth between 1990 and 2016, most places in China could complete the first modernization by 2020, the report said.
The second modernization theory was put forward by Chinese scholar He Chuanqi. It divides world modernization from the 18th century to the 21st century into two stages: first and second.
The first modernization is classical modernization, characterized by the development of an industrial economy and the building of an industrial society. The second is characterized by similar processes in the field of knowledge, according to the Modernization Study, sponsored by the China Center for Modernization Research at the Chinese Academy of Sciences.