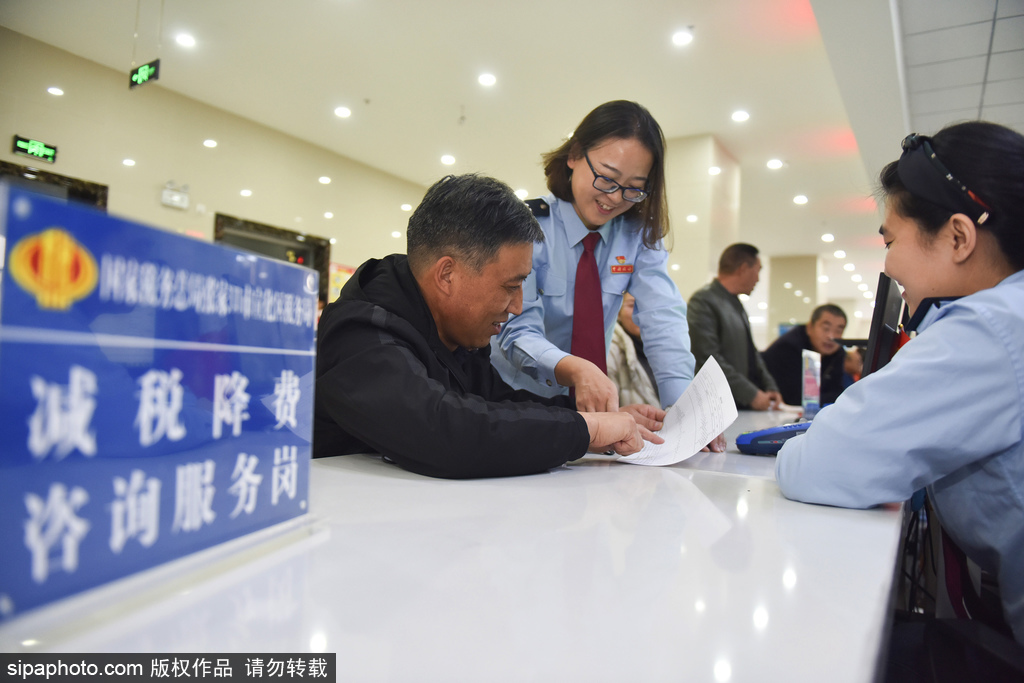 The Ministry of Finance will continue to implement the tax and fee cut policy this year, researching new measures to ease the tax burden of enterprises affected by the novel coronavirus outbreak, a spokesman with the ministry said on Monday.
"Tax and fee cuts in 2019 exceeded 2.3 trillion yuan ($328.9 billion), which accounted for more than 2 percent of the total GDP," said the spokesman.
In 2019, the nation's total fiscal income increased by 3.8 percent from a year earlier to 19.04 trillion yuan, and the year-on-year tax income growth slowed to 1 percent, down from 8.3 percent in 2018, according to data the ministry reported on Monday.
To implement the "proactive fiscal policy" and stabilize economic growth, government expenditures increased by 8.1 percent year-on-year to 23.89 trillion yuan, resulting in a fiscal deficit of 4.85 trillion yuan, the official data showed.
To ease the fiscal pressure on local governments, China accelerated the allocation of a special bond quota and let local governments issue bonds as early as in January.
By the end of last month, the ministry said, the issued special bonds reached 714.8 billion yuan, or 55.4 percent of the advanced quota. Central China's Henan and Southwest China's Sichuan provinces have finished issuing the first batch of special bonds.
"We think the government is likely to step up on easing measures to support the economy," because of the negative effects of the novel coronavirus outbreak, said Shan Hui, an economist with Goldman Sachs (Asia). "Infrastructure is still an important lever for the government to boost GDP when needed."
"On fiscal policy, we maintain our expectation of 3 percent on-budget fiscal deficit, but revise up our forecast for the augmented fiscal deficit by 1 percentage point to 13.7 percent of GDP", Shan said. "Easier monetary and fiscal policy should facilitate more credit creation."
Zhu Baoliang, an economist at the State Information Center, suggested expanding fiscal deficit and adjusting the structure of general budgeted fiscal spending, and to further reduce taxes and fees for small and medium companies.
"For staff who may lose a job because of the virus outbreak, the government should provide unemployment insurance and short-term relief," Zhu said.
Research from the China Center for International Economic Exchanges said it is possible for local governments to take the "Zero-base Budgeting" method, a measure in which all government's expenses must be justified for a special period based on assessment of the fund needed to contain the virus infections.
"The government should be cautious when providing direct subsidies to companies, to prevent increase of debt burden and over-intervene in the market," the report said.