Via Nell Sloane at Capital Trading Group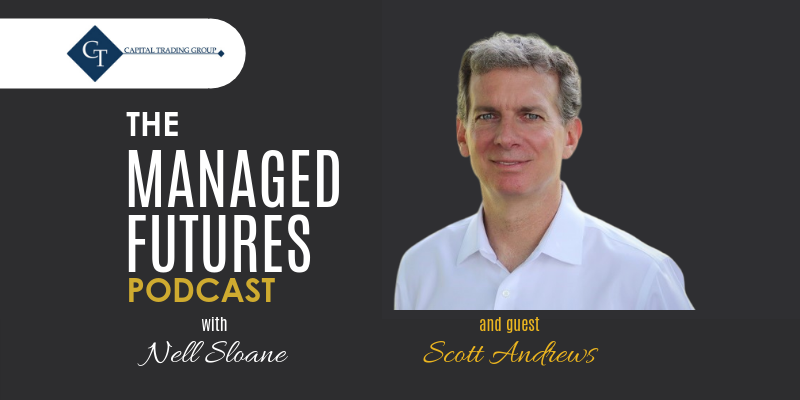 Get ready for an informative episode about the opportunities that short-term intraday trading can bring to the table.
Today, Nell Sloane interviews Scott Andrews, principal and president of NUMERI Capital Management. He shares his experience in trading and how he goes about serving both CTAs and investors that are seeking alternatives and managed futures.
In this episode, you'll learn:
What inspired Scott Andrews to get into the trading industry
What Scott's CTA product, NUMERI Capital Management, entails
Which ideal market conditions the NUMERI Capital program tends to thrive in and which conditions are challenging
About InvestiQuant's purpose and value proposition to CTAs
About the learning curve involved in using InvestiQuant and the resources available to its users
And more!
Tune in to meet Scott and learn how his products help CTAs and investors with trading.
Resources:  Capital Trading Group: (800) 238 26100 | NUMERI Capital | InvestiQuant | Scott@investiquant.com