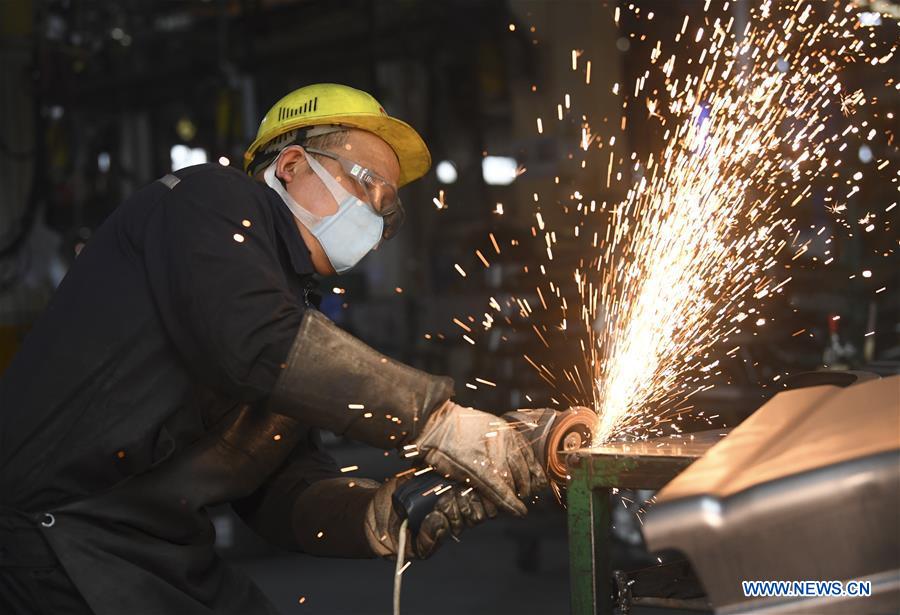 The challenges posed by the coronavirus outbreak to China's socioeconomic development are temporary and limited, an expert said on Monday.
China's economy is tough and robust, and won't be hindered by the epidemic, said Huang Tianzhong, a Chinese-American scholar, who added that he is not pessimistic about further impacts of the epidemic on China's economy. Interviewed by China News Service, Huang said he believes China can minimize the harm.
Huang, who is a doctoral supervisor with Huaqiao University in Fujian province and a professor at Thomas University in the United States, said after returning to the normal track, China's economy will see a powerful rebound.
As a Chinese who has lived overseas for more than 50 years, Huang said he has "seen the power of the Chinese nation facing a crisis".
"The government enacted traffic controls in hard-hit areas and deployed medical and sci-tech resources across the nation soon after the epidemic struck. It succeeded in controlling it quickly and effectively, which not every country is capable of doing," he said. "This shows the edge that China's social system has."
"People faced daily inconvenience in their lives brought by the long quarantine, and the economy was affected. But from the outbreak until now, society remained stable," he said.
Huang added that what matters more than China's strong social system is the powerful spirit of the nation, which Chinese people have always exhibited in times of adversity.
"Medical workers and volunteers are fighting on the front line of preventing and controlling the epidemic. People are joining hands to cope with difficulties. And students are studying hard at home. All this shows the special spirit of Chinese people, which touches me and makes me proud," he said.
In Huang's view, the epidemic provides an opportunity to comprehensively test the character of individuals, society and the nation, and it serves as a crucible for making improvements in life.
"Life education not only teaches us to cherish life, but also inspires us to understand the meaning of life and actively create value," he said. "We should revere life, love animals and respect natural laws."
He also gave thumb-ups to the law rolled out that bans the consumption of wild animals.
"Life education should extend from individuals to families, society, the nation and the world — from man to animals, plants and the environment, and from the present to the future," he said.
Huang Siyu contributed to this story.