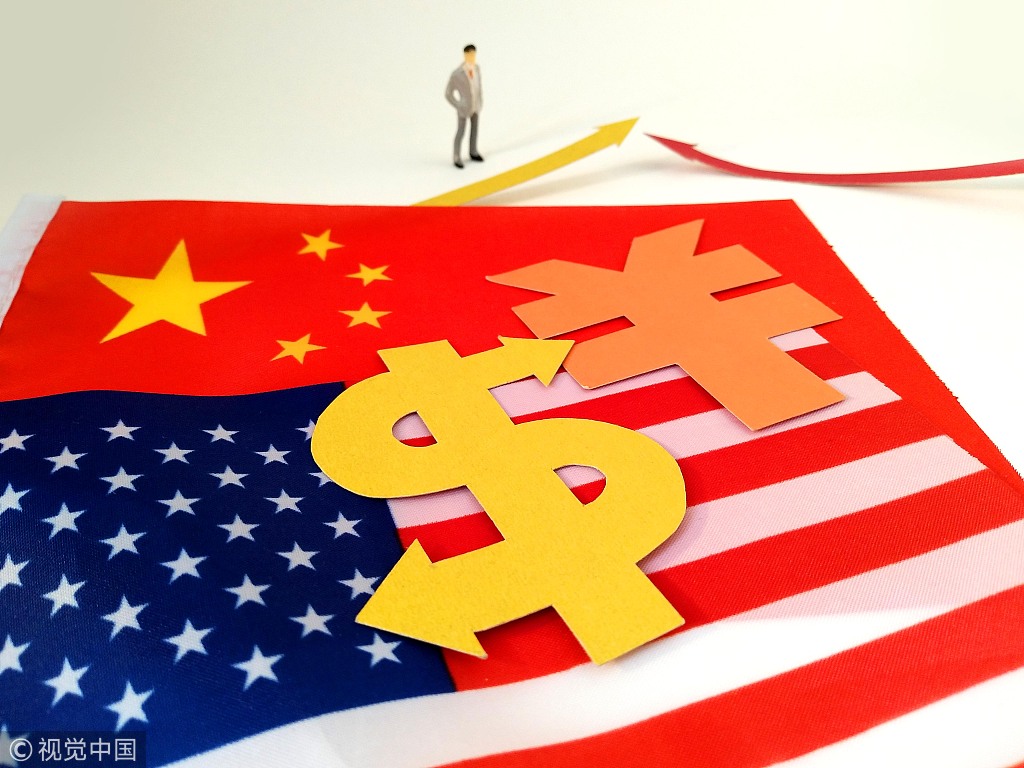 The impact of China-US trade dispute on China's GDP growth will be no less than 0.2 percentage points this year, an economist predicted, adding China's economy could withstand the blow.
The biggest impact will be mainly psychological and affect confidence. However, in the real economy, the impact will be relatively limited, said Li Daokui, director of the Academic Center for Chinese Economic Practice and Thinking at Tsinghua University, in a recent interview with Global Times.
In the short term, China's exports in the second half of this year may remain sluggish, Li said. However, since 2007, China's dependence on exports has reduced significantly. Currently, exports only account for 15 to 17 percent of China's GDP, which has declined by more than half since 2007.
Exports to the US now only account for about 3 percent of China's GDP. Therefore, the newly imposed tariffs by the US will not have a significant impact on China's economic growth in the short term, Li said.
Li predicted the impact of the last round of tariffs on China's GDP growth this year will not exceed 0.2 percentage points. Earlier, the International Monetary Fund predicted a 0.5 to 1.5 percentage point decrease in China's GDP growth.
In the mid- and long-term, China's growth still has great potential, Li said, adding China will maintain a GDP growth rate of 6.5 to 7 percent for a long period of time.
The accelerated trade dispute has raised concerns some production lines will be leaving China due to US tariffs. Li said China has a very large market and accounts for about one-third of the global market in textiles, automobiles and home appliances. Such a large market cannot be satisfied only by overseas manufacturers.
More importantly, Chinese production companies have formed a complete production system for many years. It is difficult for a single company to leave this system and move to other countries such as Vietnam, Li said.
According to Li, it's likely the "last mile" of production, such as processing and assembly, will be transferred from China to Vietnam and other Southeast Asian countries, and the products will be exported directly from factories there to the US. However, most of the value-added procedures will stay in China.
Li also said that if China and the US enter into long-term economic disputes, the biggest change is to let China fully realize that industrial upgrading should be carried out in an independent way.
Meanwhile, China will be more aware of the importance of the Belt and Road Initiative, and more production capacity and investment will flow to countries involved in the initiative, especially the Middle East and Southeast Asia markets, Li added.
China's economy must accelerate its upgrade, adjustment and innovation, Li said. "Today we are in a metabolic transition, and it's also the 'growing pain' of the Chinese economy."
However, this problem can be solved within the next three to five years, when new capacity will fill the gap caused by reduction in old capacity, Li said.
The next three to five years are a key period for China. The country should speed up reform of State-owned enterprise systems, reform of science and technology innovation systems and the cultivation of domestic markets, he added.