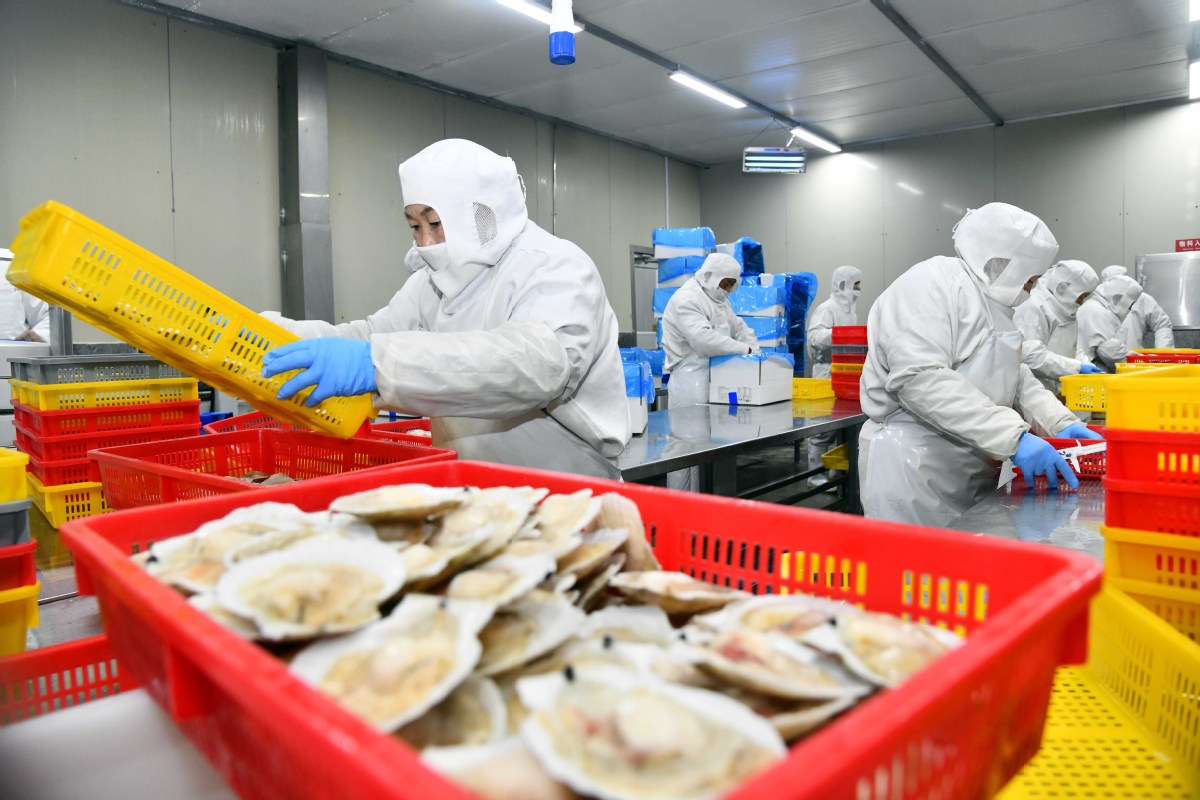 A draft law on export control was reviewed at the Standing Committee of the National People's Congress, the country's top legislative body, on Monday.
In addition to including dual-use items which can be used for civilian and military purposes, military and nuclear items, the proposed law also covers other goods, technologies, services and items related to the fulfillment of international obligations and national security, to achieve full coverage of controlled items.
Commerce Minister Zhong Shan explained the draft law, submitted by the State Council earlier this month, at the bimonthly session in Beijing on Monday.
The minister said to strengthen and regulate export controls, many countries have attached great importance to the establishment and improvement of export control legal systems.
For instance, the United States has long had an export control regime that regulates trade globally in products which may contain US-origin technology and is subject to the Export Administration Regulations even beyond the US border.
China has formulated regulations for chemicals monitoring, nuclear export control, military export management, nuclear dual-use supplies and related technologies export control, missiles and related nuclear technology export control, and biological dual-use supplies and related equipment and technology export.
However, Zhong outlined that China's six export control legislations are relatively decentralized, as the overall coordination mechanism of export control work is not perfect, the scope of controlled items and control measures are not completely equal and balanced in comparison with other countries.
As the situation has changed, it is necessary to sum up the implementation experience of the current regulations, and draw on internationally accepted practices, and formulate a law governing overall export control, he said.
If enacted, experts said the law will be the first set of comprehensive and unified export control legislation in China.
Ren Qing, a partner at Global Law Office, a Beijing-based law firm, said the draft is aimed at upgrading the nation's existing regime consisting of various administrative regulations and rules, and to further interface with international standards.
To better prevent risks in other parts of the world, the draft stipulates that the government can evaluate a country or region where the items are exported, determine the risk level and take corresponding control measures, said Cai Kaiming, a senior partner at the Beijing office of Dentons, a global law firm.
It also stipulates that the authorities can formulate control lists in accordance with export control policies, and clarify the formulation and adjustment mechanisms of dual-use items, military products and nuclear export control lists, he said.