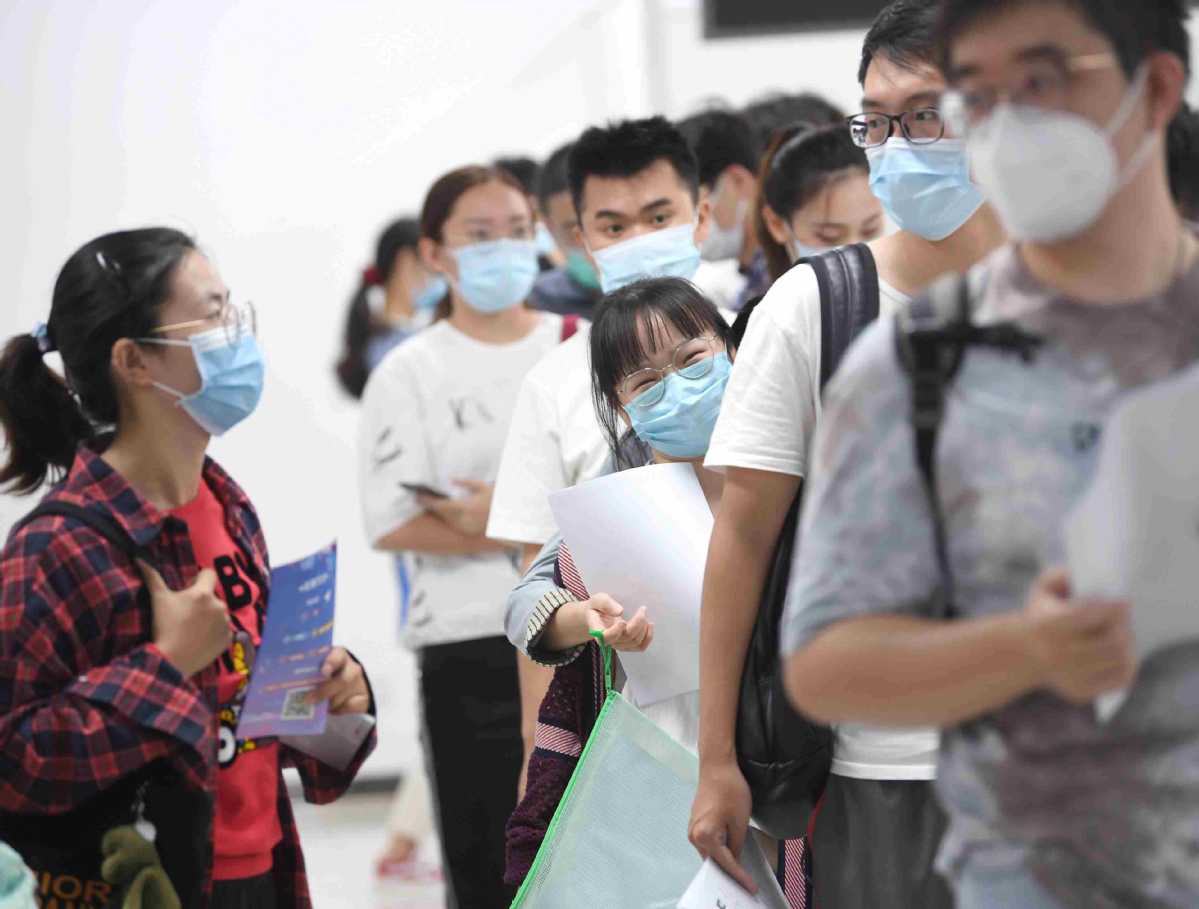 Writing in-depth stories and follow-ups can sensitize you to the fact that the world of business can change much faster than you would expect. This is true of the job market as well.
Lots of things have changed since May, when I conducted my first interview for a series of stories on the impact of COVID-19 on the economy in general and the job market in particular.
Before that, in the first quarter, hiring demand had crashed by almost 26 percent year-on-year. Unsurprisingly, it had sent shockwaves among policymakers as jobs are an important barometer of economic health and relevant to people"s daily life. The employment issue promptly received urgent attention from the government.
Consequently, the situation improved, as I realized from my interactions with four interviewees from Beijing and Shanghai. All of them are in the 20-40 age-group, and are from traditional industries like catering and emerging niche services like home-decluttering and better home management.
One of them, Sun Mingzhe, co-founder of the erstwhile Daddy Shrimp restaurant chain, impressed me no end. He said he agreed to be interviewed because he thought his against-all-odds rebound would inspire other catering service providers.
After COVID-19 put paid to this restaurant business dream, Sun launched a contactless community catering service, which was well received. In the WeChat group, he gives customers an online summary of his products and price. He also offers them this observation: "During your childhood, you cry after you tumble if there are people nearby. When you grow up, you cry after you tumble if there is nobody nearby. When you are middle-aged, you are the only one that you can count on."
Success of his neighborhood catering service, however, proved to be short-lived. As soon as the epidemic eased, demand dropped as people resumed dining out.
But Sun kept on trying. "If I had stopped trying, the chances of succeeding against odds would be less and less."
That struck a chord in me. I've been a business journalist for 16 years now. The COVID-19 era has made me realize that small business people and ordinary citizens can be more interesting and more inspirational sometimes than CEOs of big companies and industry experts.
Small business people are like the capillaries of the economy-they are often the first to feel, and hence more sensitive to, change. Yi Gang, governor of the People's Bank of China, the central bank, said in a speech in 2018 that small businesses account for 80 percent of employment, about 70 percent of patented inventions, over 60 percent of GDP and over 50 percent of tax revenues.
With the rapid emergence of new professions and flexible employment, I believe small businesses and self-employed people are going to play an increasingly important role in economic development from now on.
Come to think of it, the so-called common people are uncommon heroes. Their courage, creativity, commitment and perseverance are the essence of China's economic vitality.