Næste uge finder Europæerne ud af hvor stærk den nationalkonservative bølge er i deres eget land og i EU som helhed.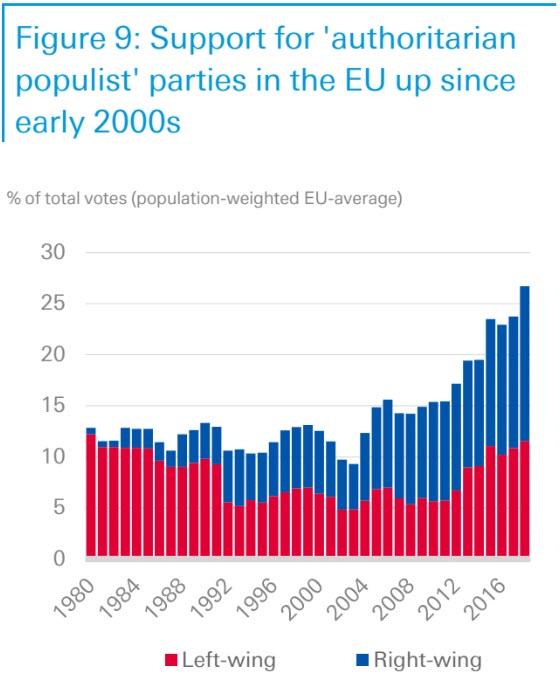 Forventnngen til EU valget: Nationalister og populister vil opleve deres stærkeste fremgang siden EU blev grundlagt, og den parlamentariske EU grppe – Europe of Nations and Freedom – kan ende op med op til 25% af alle stemmerne.
Nige Farage's nye Brexit parti – som opstiller for første gang nogensinde – er spået til at 2-3 gange flere stemmer end det regerende konservative parti ledet af Theresa May.