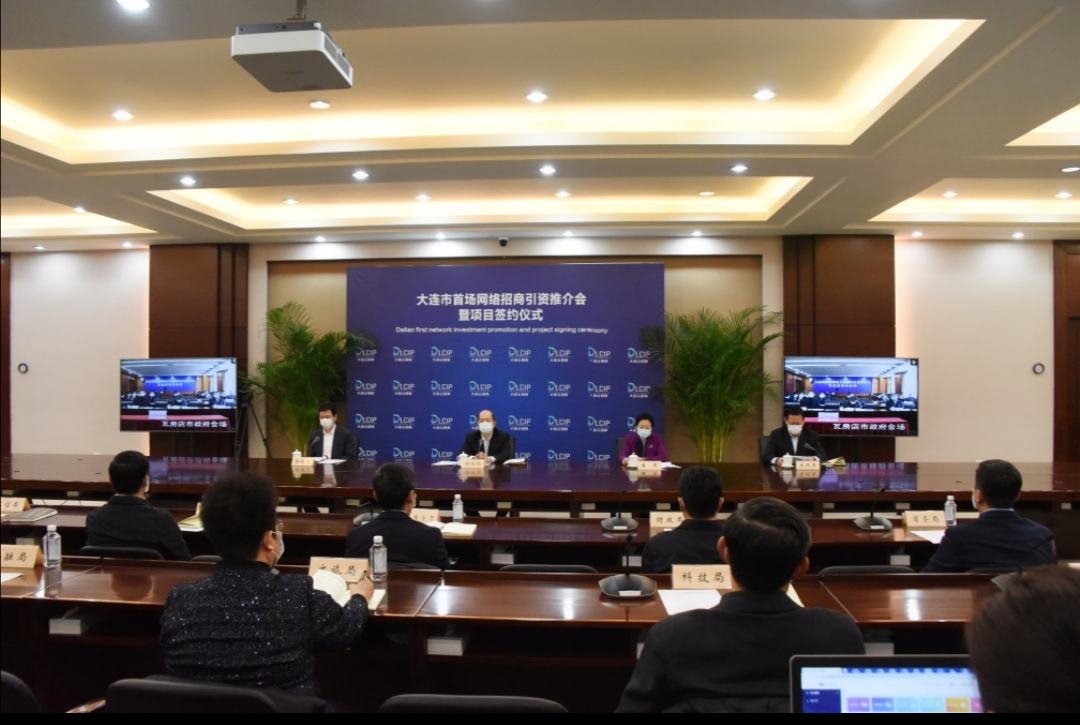 An online investment signing and promotional event was held on Tuesday in Dalian, Northeast China's Liaoning province, featuring 91 projects with a total expected investment of 105.15 billion yuan ($15 billion).
Amid the epidemic outbreak, the investment event was held "screen to screen" via video conference instead of "face to face", for the first time in the province.
In addition to the main venue at the municipal government office, organizers set up 13 sub-venues and 330 entrepreneurs were invited to participate online via China Mobile's video conference provider ViLin.
Among the 91 projects, four were signed at the main venue, including an infrastructure investment, an urban rowing center, and a science and innovation park. Jinpu New Area, the 10th national new area established in China, signed agreements for 20 projects.