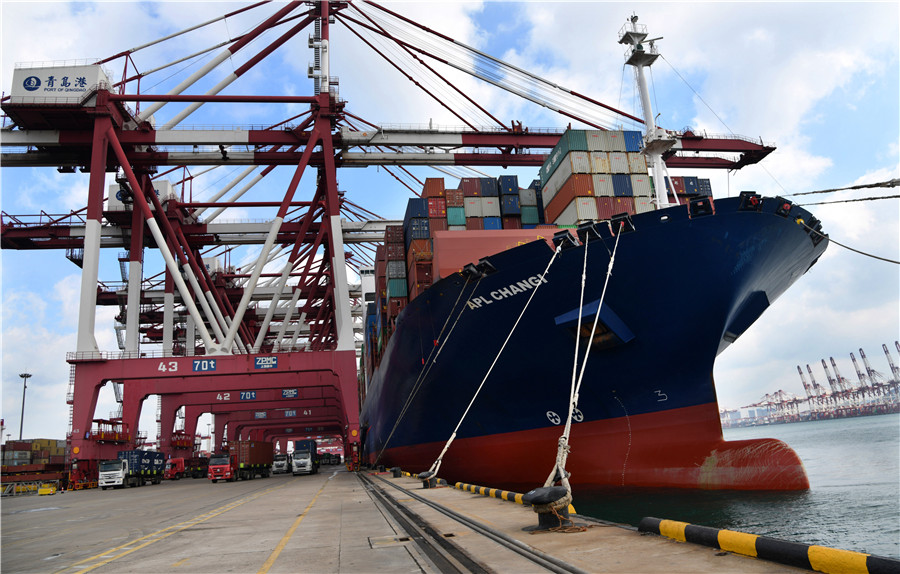 China saw the registration number of customs declaration entities (exporters and importers) jump 53 percent year-on-year to 26,709 in March, accounting for 67.72 percent of the country's total during the first quarter of this year, the General Administration of Customs said on Sunday.
A total of 39,442 firms, mainly from the wholesale, transportation, retail and manufacturing industries, had registered at Customs branches across the country during the first three months of 2020, the administration said in a statement.
Among them were 10,861 companies involved in medical material imports and exports that had registered with customs authorities throughout China, accounting for 27.5 percent of the total newly-registered enterprises during the three-month period.
The Customs authority said that last month's rebound of these kinds of registration numbers was pushed by China's orderly production resumption of supportive policy measures to help domestic export-oriented companies expand their sales channels in more developing markets and fast growth of cross-border e-commerce platforms so far this year.