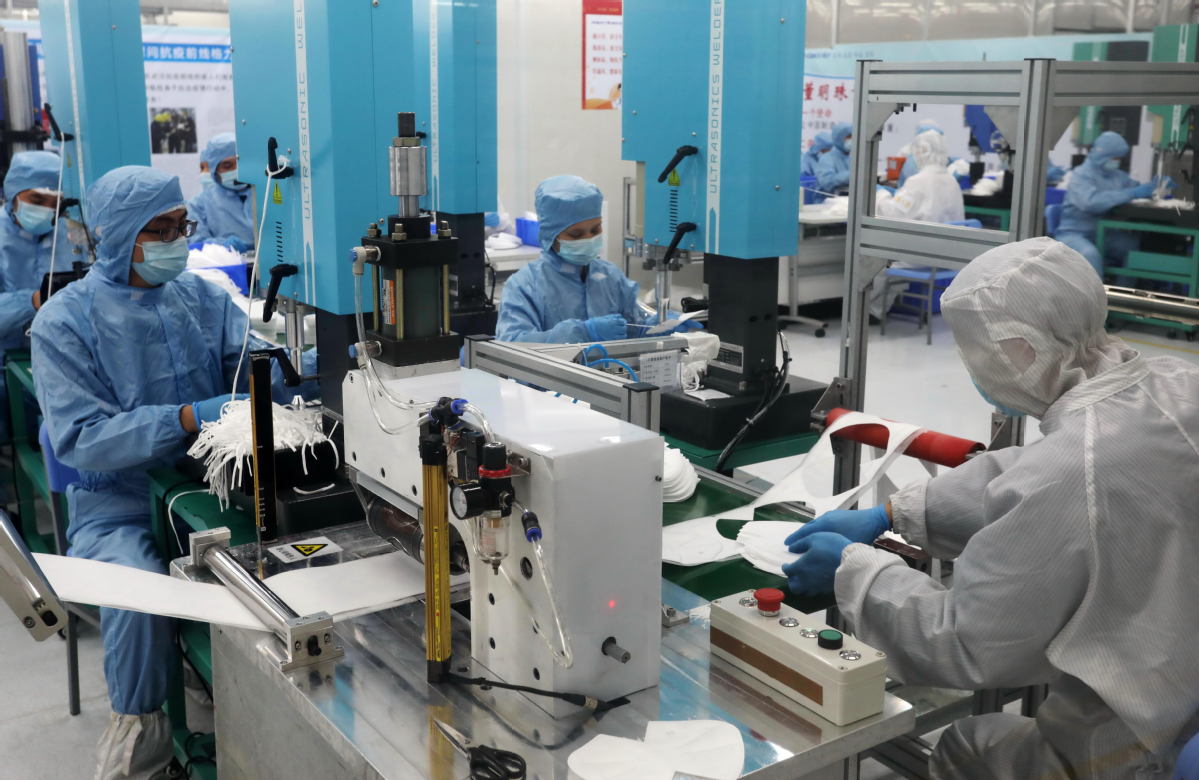 Customs authorities across China have removed restrictions on trans-customs transportation of anti-epidemic materials and industrial goods to facilitate domestic companies in resuming production and operation, the General Administration of Customs announced.
The GAC has adopted new supervision measures during the process of equipment unloading and installation to cut the proportion of inspections for the import of machinery and raw materials, as there is an urgent need for Chinese firms to resume production, the GAC said in a statement on Tuesday morning.
The statement said customs houses nationwide will support the expansion of imports of agricultural products and foodstuffs, open green channels for agricultural products and food imports at key ports, implement 24-hour customs clearance services and give priority to inspections on goods in this category.
To ease financial pressure on companies caused by the virus, China has temporarily lowered transportation costs for import and export companies, as part of efforts to fast-track production resumption and keep the foreign trade sector afloat.
Port construction fees levied on importers and exporters will be waived from March 1 to June 30. Relevant fees that have already been paid can be refunded or deducted, according to the Ministry of Transport.