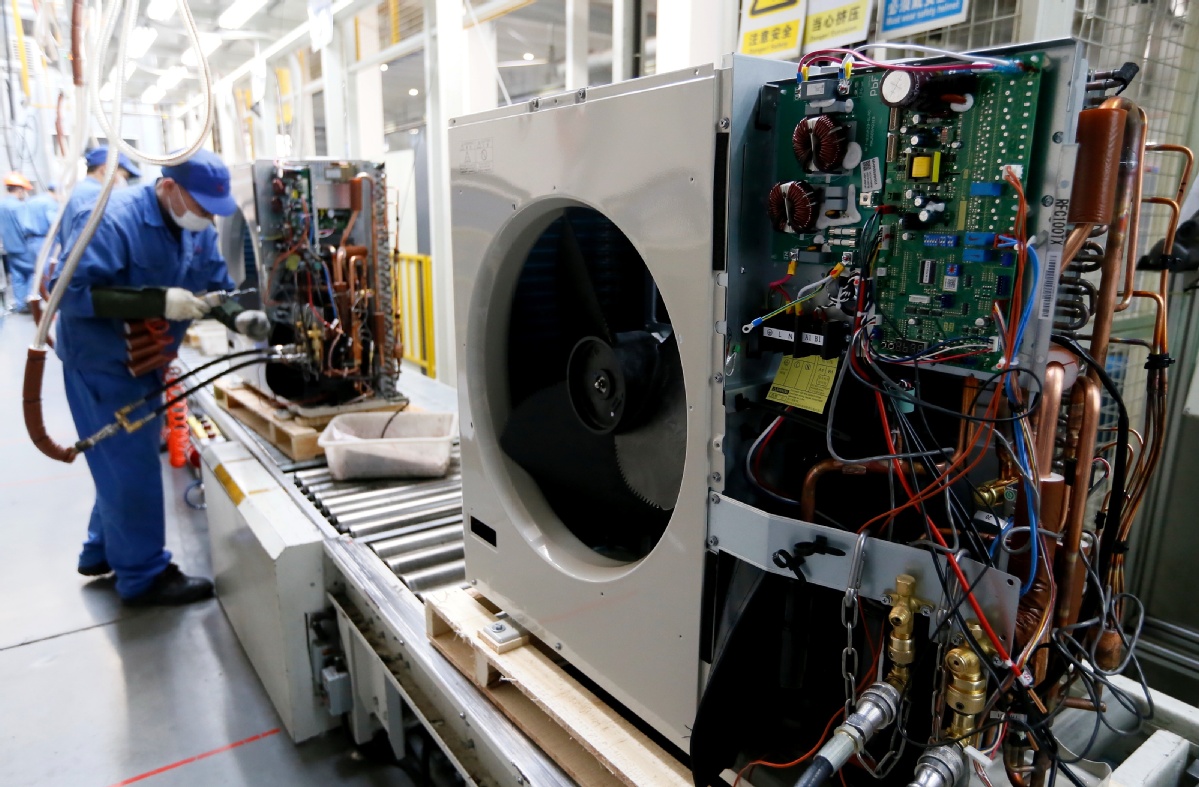 The COVID-19 pandemic has brought "significant challenges" to the cross-border merger and acquisition activities of Chinese businesses although new opportunities have likewise emerged for investors, officials at leading law firms said.
The first quarter saw the announcement of 224 cross-border M&A deals involving Chinese firms with a total transaction value of $5.731 billion, down by 58 percent from the same period last year, according to data provided by Freshfields Bruckhaus Deringer, a United Kingdom-based multinational law firm.
Inbound M&A activity held up better than outbound, as the announced number of inbound deals stood at almost the same level as the year earlier at 163 while outbound deals fell more than one-third to 61, the data showed.
The sharp contraction came as the COVID-19 outbreak roiled global M&A activity during the January to March period, as it registered a quarter-on-quarter decrease of 35.3 percent by value, the biggest fall in seven years, a recent Freshfields report said.
The COVID-19 pandemic may have posed "significant challenges" to global cross-border M&As, including for Chinese buyers, said Robert Ashworth, the global co-head of M&A at Freshfields.
The fallout can be "deeper and longer" than the 2008-09 global financial crisis, he said, as supply chains are now more globalized.
Ashworth said that one major challenge brought by the pandemic is the rising regulatory barriers and scrutiny on foreign acquisitions as governments seek to safeguard national interest, especially in sensitive and strategic sectors like healthcare.
Rising corporate vulnerability amid the COVID-19 crisis has ignited the concern of regulators about hostile takeovers from foreign capital.
Italy, Australia, Spain and Germany are among the growing list of governments that have tightened scrutiny over foreign acquisitions.
Gloomy financial market performance has also reduced the cash available for deal-making, while widespread restrictions on personal travel have made it hard to settle transactions, Ashworth added.
With COVID-19 related challenges lingering, industry experts foresee only a modest recovery instead of a strong rebound in China's cross-border M&A activity in the rest of the year.
"The whole world is overwhelmed with the fight against the virus," said Z. Alex Zhang, head of China M&A at international law firm White& Case.
The level of the recovery will depend on the speed of China's economic recovery and how quickly the COVID-19 outbreak gets under control in Europe and the United States, he said.
Yet, there are silver linings for the cross-border M&A market.
Cash-starved companies in China will require new capital injections, Zhang said, while investors can "take a fresh look at" investment targets whose valuations were lowered due to the outbreak.
Chinese investors may not face rising regulatory barriers in each deal, making it possible to acquire a stake in some overseas targets whose valuations have been trimmed, said Freshfields partner Alan Wang.
Foreign governments may impose easier scrutiny regimes in less sensitive industries such as consumption than in tech sectors, while emerging economies involved in the Belt and Road Initiative may welcome Chinese funding to rescue financially distressed companies, Wang said.
"We have (Chinese) clients looking at opportunities in the manufacturing, natural resources and automotive sectors, mostly in Europe and Africa," said Lu Zhou, a Beijing-based partner with global law firm Hogan Lovells.
Interest in investments in life sciences and technology companies also continued, both on an inbound and outbound basis, Zhou said.
Industry experts added that China's moves to further open its industries to foreign investment will help mitigate the adverse impacts of the outbreak on inbound deals, in particular deals to buy Chinese assets in the financial, auto and consumer goods sectors which were announced this year.
Credit Suisse Founder Securities has announced that its foreign shareholder Credit Suisse AG was approved to take control of the firm after China's removal of foreign ownership caps on securities firms and mutual fund companies on April 1.