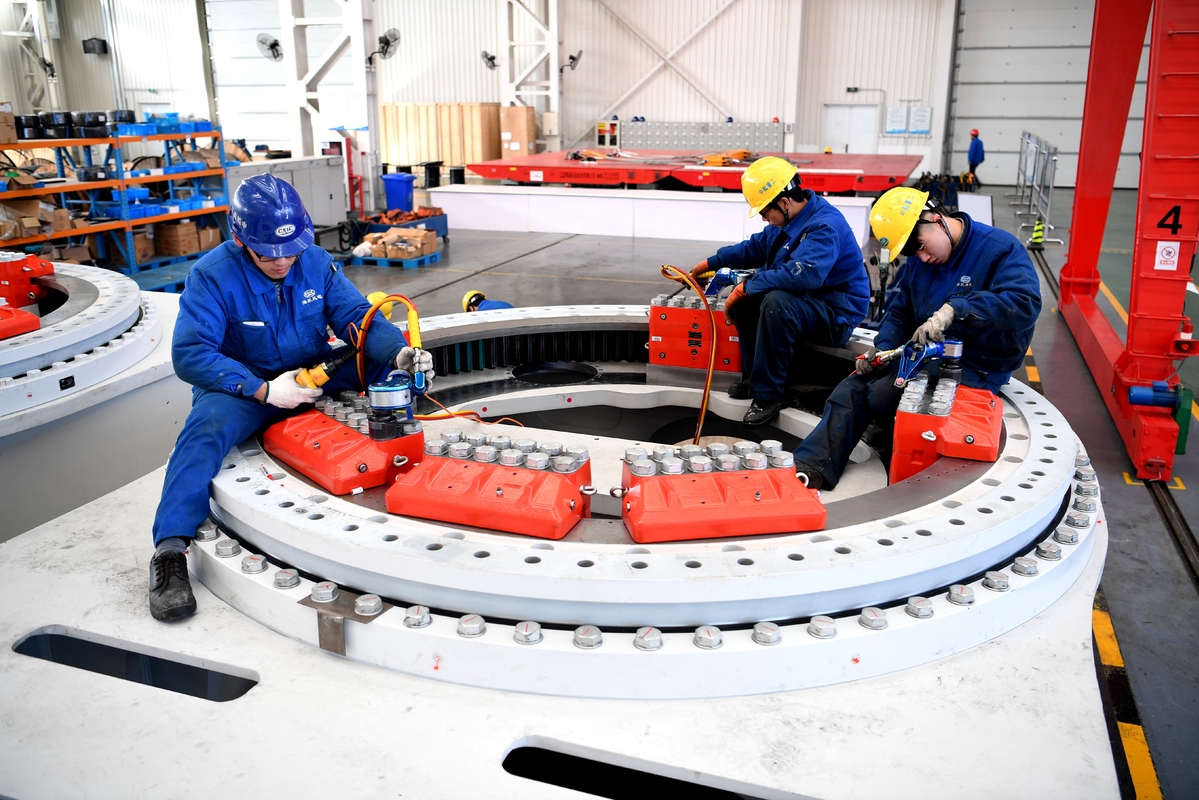 The Chinese Academy of Social Sciences launched its 11th Blue Book of Corporate Social Responsibility in Beijing on Sunday.
The blue book series is part of CASS' stepped-up efforts in supporting poverty alleviation. The academy has called for concerted efforts from various parties to fight poverty, as the goal set by the central government to eliminate poverty by 2020 is nearing.
Li Yang, a member of the of the Chinese Academy of Social Sciences, highlighted the social responsibilities of company organizations and institutes in poverty relief.
"We encourage companies to develop innovative ways to boost the economy in poverty-stricken areas, such as promoting e-commerce to local residents to sell their products across the country, developing tourism, and improving the education level in those areas," he said.
"Companies can contribute to society in numerous ways and we want them to fully leverage their strengths in their CSR activities," Li said.
Zhong Hongwu , the director for CSR research at CASS, said today many companies, like State-owned China Resources and China Huadian, have started such attempts and made tangible progress.
China Resources and China Huadian also ranked as the top two in Chinese State-owned companies' CSR performance, according to the blue book. The book has taken several parameters into consideration while evaluating companies CSR performance, including their theoretical and practical efforts, social influence, and many others.
The blue book points out that State-owned companies have better CSR performance than private companies and foreign companies.
Among private and foreign companies, Huawei and Samsung China ranked at the top in CSR performance, respectively.
The book said among all industries, companies in the electricity sector have a better CSR performance than companies in other sectors, followed by banking and special equipment manufacturing.
"Companies in China have stepped up CSR efforts in recent years, but there also is room for further improvement," Zhong said.