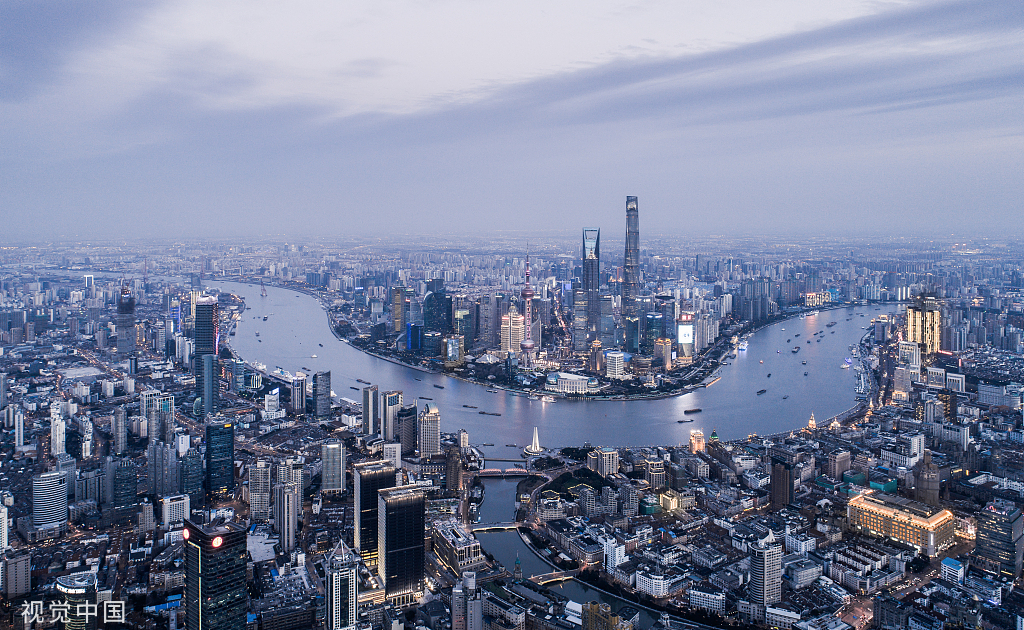 International think tanks have suggested that a coordinated approach is needed to build small-and medium-sized cities in the Yangtze River Delta region as robust nodes with distinguished characteristics.
Many such cities have failed to become strong and reliable nodal cities, which may hinder the long-term growth of the region, which is at the forefront of international collaboration and competition, the think tanks said at the 2019 Shanghai International Think Tank Summit earlier this month.
Many of the cities are focusing on their own development, which is resulting in repetitive competition, they said at the summit held by the Development Research Center of the Shanghai municipal government.
The summit followed the unveiling of a master plan regarding the Yangtze River Delta region's development this month by the central authorities to boost vitality in the region, about the size of Germany.
They gave the example of the new energy vehicle industry in the delta region, which produced 2.38 million units last year, accounting for nearly one third of the country's entire production, while only 530,000 such vehicles were sold.
"It revealed obvious overcapacity. There are at least seven new energy vehicle manufacturing towns in Zhejiang cities including Hangzhou, Huzhou, Ningbo and Jinhua, which mainly came into being due to the country's preferential policies since 2010. But some have encountered problems, defaulting on payments to employees and suppliers and laying off employees," said Zhu Hui, a global partner at Boston Consulting Group.
Alex Xu, global senior partner and vice-president of Roland Berger China, suggested that governments in the delta region establish an economic development and innovation road map to make similar resources in the region more visible.
"The German government has set up a map integrating enterprises, research institutes, universities, testing facilities and factories involved in industry 4.0 to contribute to a more coordinated plan for the entire nation," he said.
Japan's experience of building its city clusters through layout of diversified industries from the entire region offers lessons, they said.
"For example, Kawasaki, which is in Tokyo's metropolitan area, has been ranked top in the country for technological service, and Utsunomiya has been forged into a research, development and manufacturing base for robots and precision machinery in the area," said Zhu.